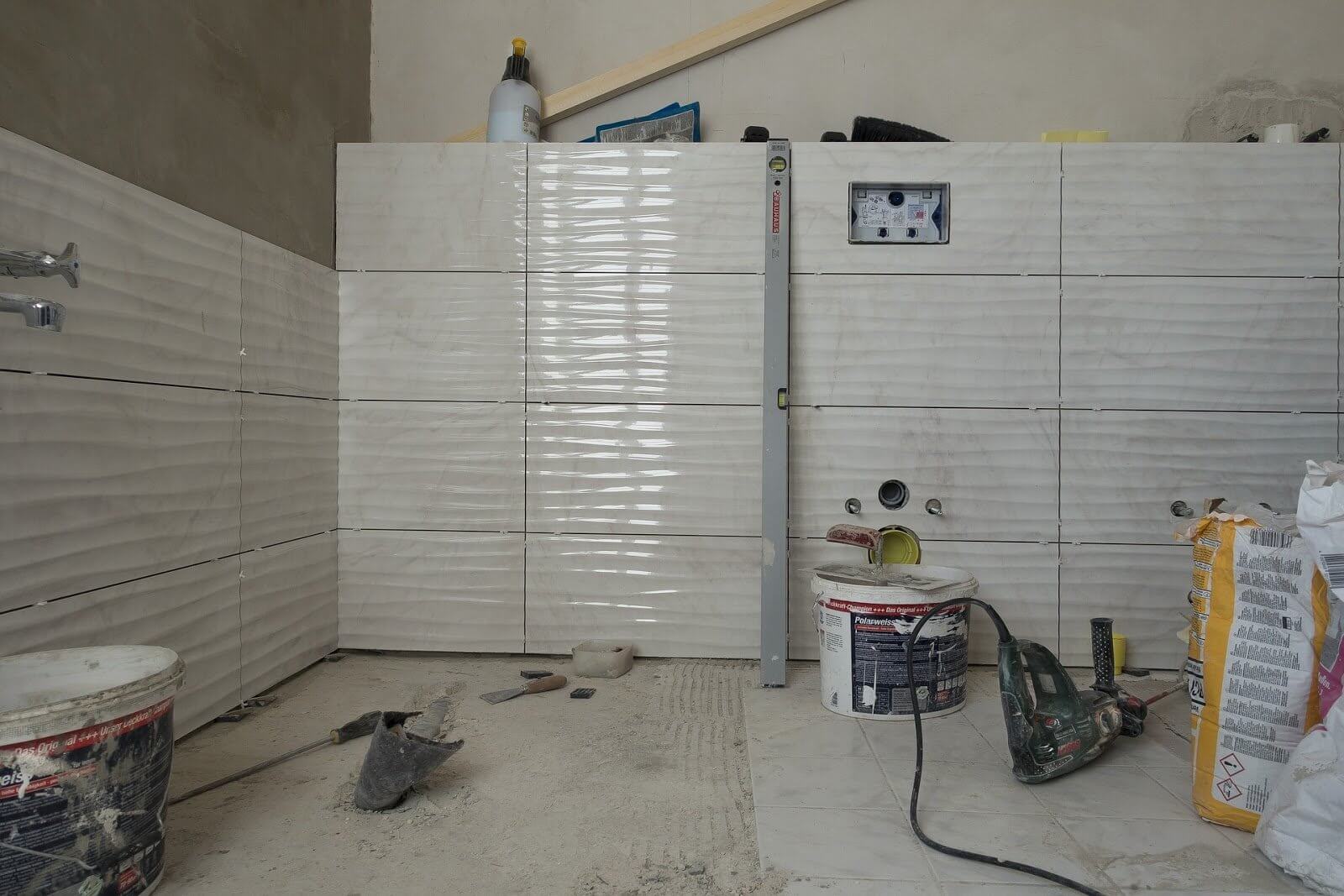 The Mistakes You Can't Afford to Make On Your Kitchen Tile
Tile is a simple yet impactful element that can transform any kitchen. You can incorporate tile in the flooring, as your backsplash – even on the kitchen walls! It has the power to set the scene in the most used room in the home – whether you're going for something contemporary, classic, creative, or bold.
But, at the end of the day, you can only pick one design. Once that choice is decided on, you'll be stuck with it for a while. 
It might feel like a daunting task, but we've compiled this helpful article with this challenge in mind. Read on for the kitchen tile mistakes you need to avoid, whether you're picking backsplash tile or looking for new kitchen floor tile ideas.  
And if "mistakes" scare you, consider them tips on how to make the whole process easier and more enjoyable.
Choosing Kitchen Tile: Mistakes to Avoid 
Making It Too Matchy
When choosing tile, it's important to remember that the point isn't to match everything in your kitchen perfectly. No matter what type of tile you choose, it should be complementary to the other elements in your kitchen, not identical. 
So, you'll want to avoid using the same shade and color of tile for your cabinetry, countertops, and backsplash. 
Putting Trendiness Before Practicality
We see it all too often: A homeowner gets excited about the latest design fad, decides that they must have it in their tile design, and then they end up regretting their choice. 
Tiles are incredibly durable and, depending on the type you choose, can last for years or even decades. Therefore, it's important to choose a tile that is both aesthetically pleasing and practical. Think about recent backsplash tile trends, but also how much wear and tear the tiles will get. Ideally, your choice will stand the test of time and changing styles.
Ignoring Care Requirements
Tile can be very durable and versatile, but not all products are made equal. Depending on how much traffic and moisture the tile will be exposed to, certain materials may require more upkeep or attention than others. If you're looking for backsplash tile for a kitchen sink, stovetop, or wet area, make sure to look for grout that is designed to resist moisture and backsplash tiles that are easy to clean.
Not Transitioning With Your Cabinets
When picking your kitchen backsplash tile design, consider the transition between your existing cabinetry and the new tile. This is especially important if you're looking to create a seamless look between the two. 
If you have light colored cabinets, for example, consider opting for tiles in similar shades of white or beige so that they blend together nicely. White cabinets look great with contrasting tiles, such as black or navy blue. If you have darker cabinets, look for tiles that can add depth and contrast to the space, like earthy tones. Whatever the case, your backsplash tile should be unique to the kitchen it's in. 
Not Seeking Inspiration
Selecting the best tile for your kitchen can be difficult, especially when there are so many options to choose from. Mosaic tiles, subway tiles, geometric tiles – you name it, the choices are limitless. 
To make the selection process easier, look for inspiration online or in magazines that showcase kitchens with tile designs you like. Once you find a look that catches your eye, take note of the colors, patterns, and textures used for the design. These can be used as a guide for when you're ready to pick tile for your kitchen.
Taking Shortcuts
It's important to remember that the work isn't over once you've chosen your floor or kitchen wall tile. Installation is just as important and must be approached with care in order to ensure that the finished product looks its best. 
Kitchen tile installation requires skill and precision, and it's a process that takes years to master.  If you want your tile to look its best and last over time, then it's essential that you hire a skilled professional.
Rushing the Job 
When it comes to picking kitchen tile, remember to take your time and make sure you're picking the right option. Don't rush into a decision, as it could end up costing you more money in the long run. 
Consider all of your options, think through the design carefully, and make sure it will fit into your existing kitchen decor. It's always great to get a second or even third opinion – you might be surprised how many people have a different take on the same design!
Avoid Mistakes, Choose Oasis Tile
Tiles in your kitchen provide possibilities. With the right research and planning, you'll be sure to find the perfect kitchen backsplash tile to complete your space.
Interested in exploring the possibilities of tile for your kitchen wall and backsplash? Browse Oasis Tile's amazing selection of backsplash tiles to find something perfect for your next project.