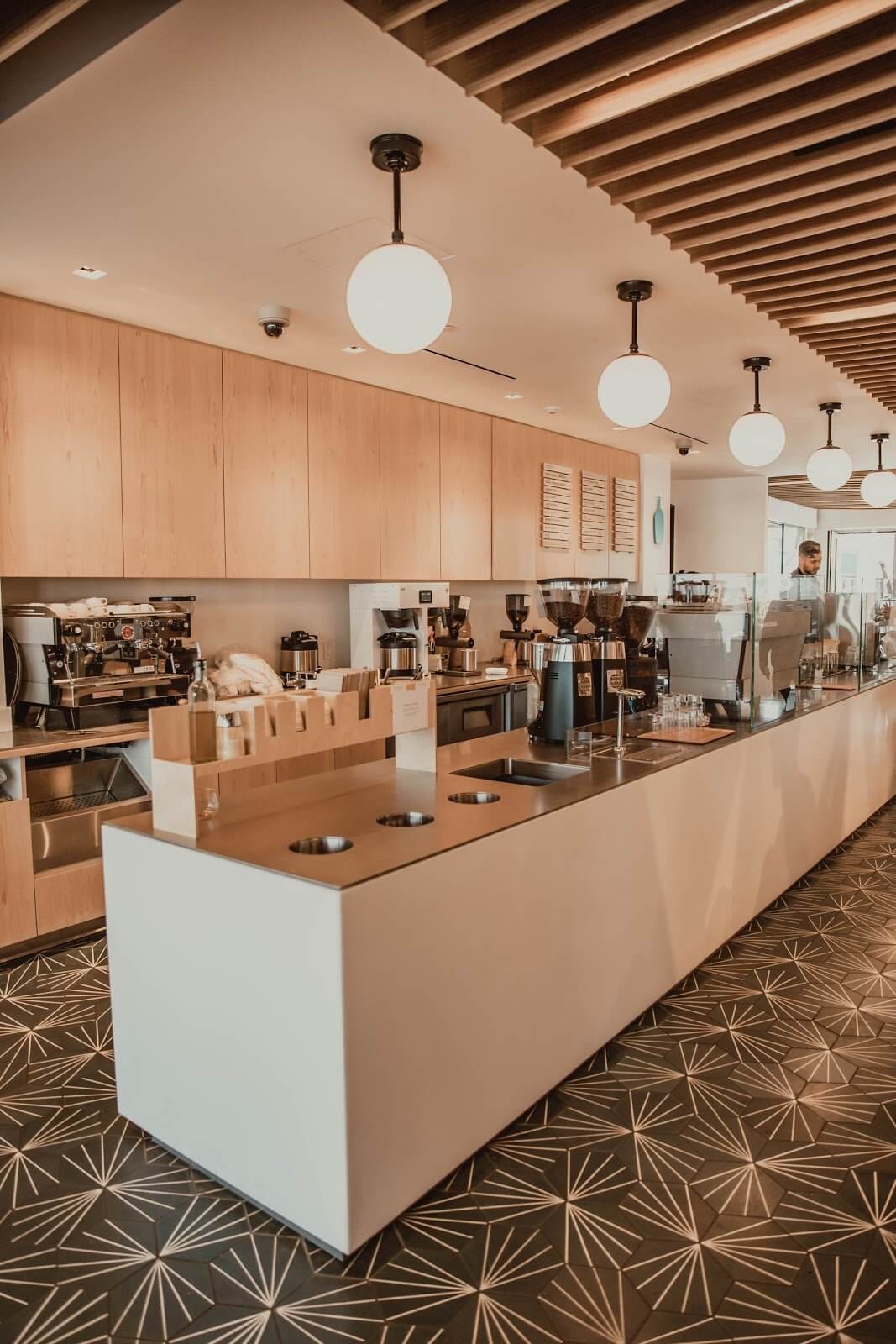 Guide to Commercial Tile for Kitchen and Baths
Do you need to add flooring or tile to your commercial space? Whether you run a busy restaurant or work in a cozy office space, chances are you have tile on your floors. If it is time to redo the flooring, how do you know where to start?
In an office setting, you want customers comfortable when they use the restroom. If you run a restaurant, you want your staff and servers safe while they are working. Ceramic tile is the perfect flooring for your commercial space because it is durable, tough, and easy to maintain. Read on to find out more about kitchen and bath tiles options.
Kitchen Tile
High foot traffic, heavy equipment, moisture-rich environment, and spills are some of the features when it comes to commercial kitchens. Servers are running in and out of the kitchen constantly, and dropping plates full of food is common. You need strong, indestructible flooring. Ceramic tile has many benefits, which include being tough and resistant to scratches. The following are important features you need in a kitchen tile.
Sanitation
The tile is easy to clean and maintain. If you run a restaurant, you want a tile cleaner that cuts through grease. Most commercial tile cleaners should clean the tile and disinfect it at the same time.
Check if the cleaner is acidic because it may not be safe to use on porcelain or ceramic tile. Even if you use commercial-grade cleaning products daily, ceramic tile holds its own.
Design
Ceramic tile comes in many shapes, shades, and designs. Choose a light, mother of pearl tile or a trendy, dark gray tile. No matter what your commercial space looks like, you are sure to find a tile to match it. The right tile will complete the look in your commercial space to make it inviting for customers and clients.
Infection Control
Tiles can be pre-treated to limit microbial infection and growth. Another easy way to limit mold growth is by treating the tile with a waterproofing agent.
Ceramic Tile
Ceramic tile provides all of the above benefits. It is durable, easy to maintain, and doesn't scratch easily. Ceramic tile is clays pressed together and then heated at high temperatures. It can come unglazed or glazed.
Glazed ceramic tile comes in almost any color you can imagine. It is also non-porous so it is water-resistant. Unglazed tile is not resistant to moisture and is porous. If you have high-traffic areas, then the unglazed tile is not a good choice. However, if you use a waterproof sealant you may be able to protect the ceramic tile so you can use it in a higher moisture environment.
If you have an outdoor commercial space, you can use commercial tile there as well. Even with the tile in direct sunlight, it won't fade over time.
Bath Tile
No matter what type of commercial space you have, you want bath tiles that are both durable and beautiful. Your customers and clients will feel much more comfortable if they walk into a welcoming bathroom that has fresh tile.
Easy to Clean
Bathrooms get dirty, fast. You want bath tiles that are easy to clean with strong, commercial cleaning solutions. Another simple way to have a clean bathroom is to create the illusion of one. Choose tile flooring that looks clean to start with. Stay away from flooring patterns, colors, or styles that look dirty. Speckled patterns or light shades of brown can make the tile look dirtier than it actually is.
Durability
The bathroom is a popular spot, no matter what commercial space you are in. You want a floor that won't dent, crack, scratch, or break.
Water Resistance
Toilet overflows, sink overflows, and missed toilets are common in public restrooms. A water-resistant floor is a must-have for a commercial bathroom. Make sure to seal the tile against water for extra protection. Replace the sealing every couple of years to keep your tile looking new.
Affordable
Budgets are important, so you need to stick to your bottom line. Get the most tile for your money whether you are completing new construction or are replacing old flooring. Choose high-quality materials within your budget. If you choose high-quality materials it can end up saving you money in the long run. Furthermore, there is a balance between cheap and affordable. Ceramic tile is affordable, but it also looks classy. If you choose a cheaper flooring option, it may look cheap and be poor in quality.
Ceramic Tile for Bathrooms
Ceramic tile works well in commercial bathrooms. It is versatile and you will find the style that suits your existing decor. Ceramic tile typically costs 60 to 70 percent less than porcelain tile. It is still durable, water resistant, and easy to clean when you install it in the bathroom.
Other Flooring Options
If you don't want ceramic tile, consider natural stone tile. Natural stone tile is more expensive, but it provides a warm ambiance. Each natural stone tile has its own characteristics because the tile is made from quarries.
Brushed stone tiles are good options for kitchen or baths because they provide traction, are stain-resistant, and easy to maintain. Make sure to put a protective coat on your natural stone tiles to keep them looking newer longer.
Ceramic Commercial Tile for Your Business
Ceramic tile is the best option when it comes to your commercial business and restroom. The tile is easy to maintain, scratch-resistant, and comes in many colors. No matter what your decor is, you are sure to find a tile that matches it. If you want more options, consider natural stone tile. However, there are not as many options when it comes to colors. Overall, ceramic tile is the best option and lasts for many years when it is properly cared for.