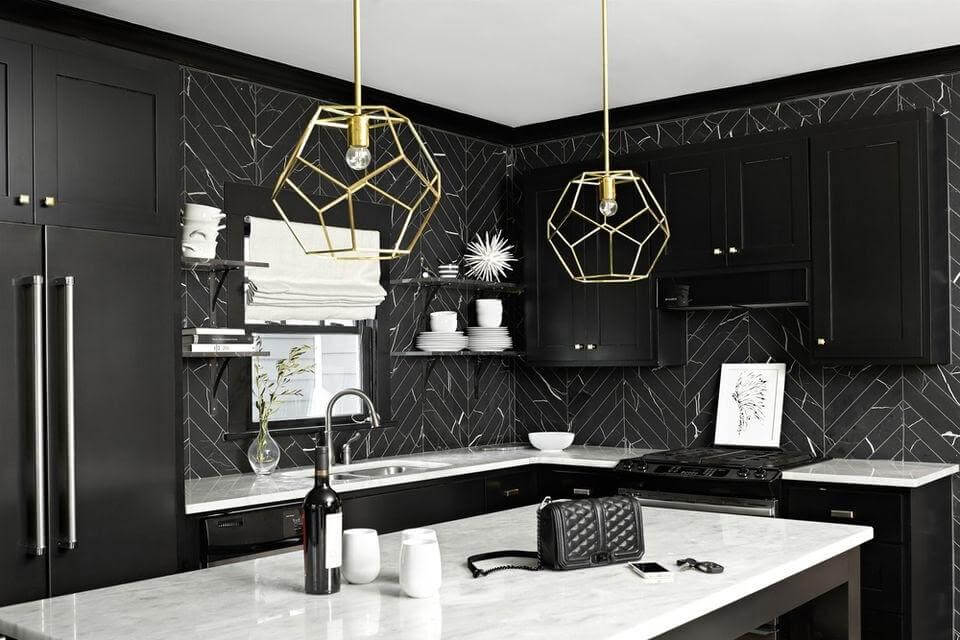 Kitchen Backsplash Tile Insights You Won't Find Everywhere
In most homes, few rooms are used more frequently than the kitchen. This makes sense when you think about it: Not only are kitchens great for culinary aspects, they're also fabulous environments where memories can be made. In most cultures the kitchen is central, and families often gather in kitchens to share each other's company and enjoy all the happiness that so often comes with making food.
But kitchen productions can be messy, and this explains why most of today's homeowners install kitchen backsplash tile above sinks, stoves, food-prep stations, and other areas where splatters and splashes are almost certain to happen.
But just because backsplashes serve a protective purpose doesn't mean they
 can't be appealing. You can buy mosaic tile to create a mosaic tile backsplash, or go with subway tile, pearl tile, glass tile—there are so many great options! Below, we'll venture more in depth to see why one can't go wrong when they purchase kitchen backsplash tile.
Embrace Eye-Catching Designs
Although kitchens predominantly serve practical purposes, there are many homeowners that ensure their kitchens are the most well-designed rooms in their homes. For this reason, many of these homeowners purchase luxurious tile in a variety of colors and sizes to accommodate their desired designs. Those that want to create a subway tile backsplash, for example, buy premium subway tile from an online store, and these tiles are great for modern homes and traditional homes alike.
Let Creativity Shine
Another important aspect of kitchen tile design has to do with creativity. Even those who stay away from most art-related things find selecting and installing tile to be a fascinating, liberating, and creative experience. The kitchen is an important room, and therefore it should display a homeowner's uniqueness. Fortunately, this can be done quite well through the use of kitchen backsplash tiles.
Save and Save
Premium tile—from mosaic tile to subway tile and everything in between—is affordable when bought online from the right store. This wasn't always the case, but the online model has made selling tiles much more efficient. Manufacturers are able to pass on savings to customers in large part because of the move to online. One shouldn't have to forgo installing a mosaic tile backsplash just because they don't have the money to do so.
Embrace Durability 
An important aspect of kitchen tiles is their durability. After all, homeowners
 purchase these tiles mainly for their protective qualities. When shopping for subway tile online, a homeowner will want to ensure that they are purchasing high-quality, long-lasting tile for a good price, especially if they're looking to create a subway tile backsplash that won't need repair often or ever.
Oasis Tile Has Got You Covered
To learn more about tile customization and the overall tile-buying process, visit our online store now. Or you can feel free to reach out to one of our representatives. We're standing by and eager to assist.