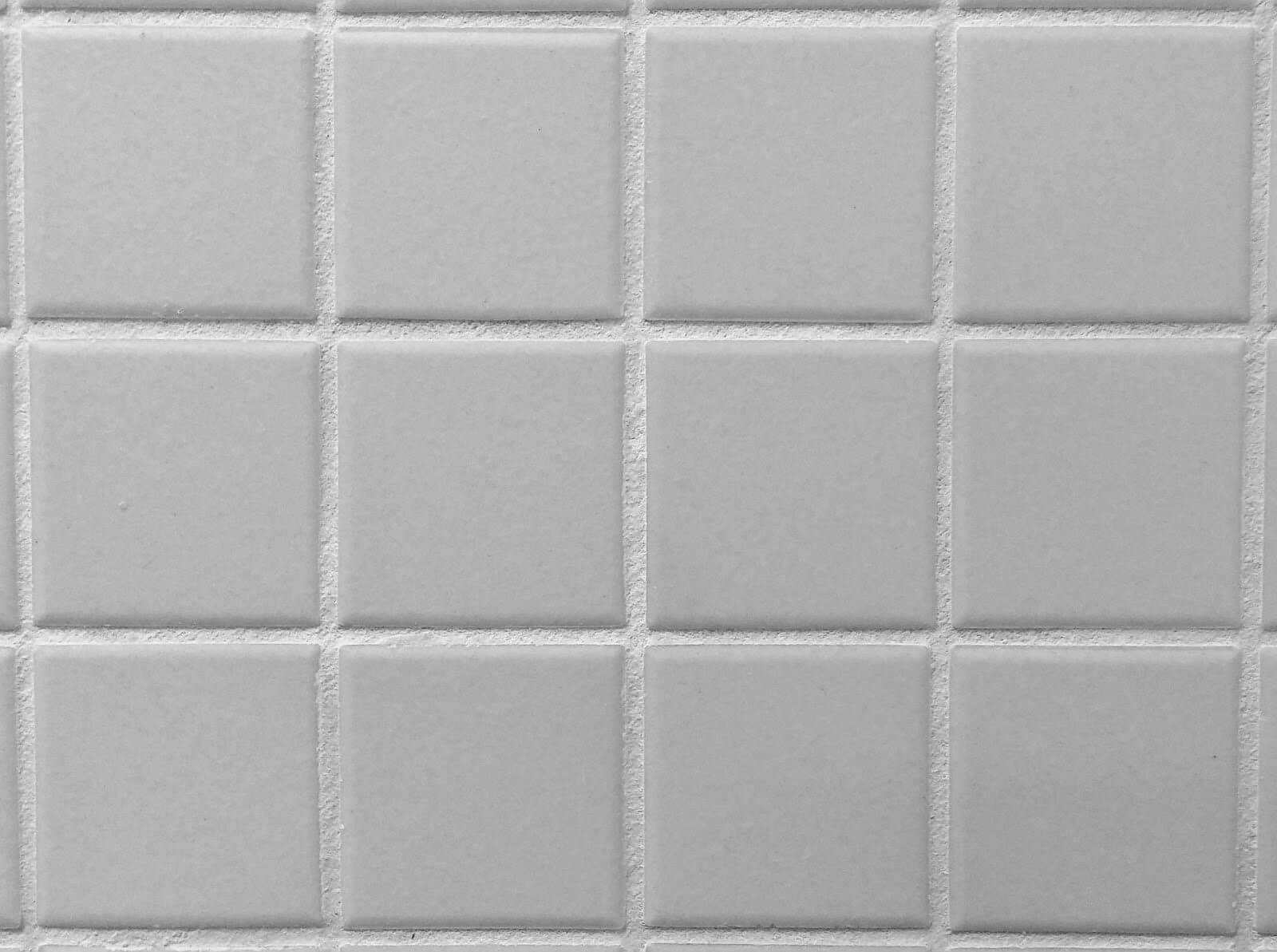 What You Need to Know About Tile Grout
Mulling over new bathroom remodel ideas? You can't forget tile grout. Often overlooked, this professional sealing agent is pivotal to the success of your tile installation. When installed correctly, grout can help protect your tiles from moisture and dirt while helping to create a polished look pleasing to the eye. 
In this grout guide, we'll discuss what tile grout is, its role in tile installation, the different types of grout available, and ways you can style it to compliment the look of your space.
What is Grouting?
Grouting is a thick, mushy substance designed to join and reinforce compartments within a design. It is made from water, cement, and sand and is commonly used in tile installation, masonry, and outdoor hardscaping projects.
In all these cases, large and often heavy materials must be affixed to a surface or one another permanently. That's what grout does best, by hardening between cracks and spaces to form a stone-like bond that is both secure and water-resistant.
Grouting is a time-tested technique that's been used for centuries. It's thought to date back to the early 19th century, with most historians crediting Charles Berigny of Dieppe, France as the first person to use cement as a binding agent.
Can I Tile Without Grout?
Grout has been a staple of bathroom floor design and kitchen backsplash for decades. But as you may have figured out, tile has existed for even longer. That means there are ways to install tile on your wall or floor without grout, albeit less effectively. The most direct alternatives consist of direct peel-and-stick and interlocking options. These can create a more seamless look overall but aren't likely to last nearly as long as a properly grouted tile installation.
Grout is the best all-around sealing agent for indoor and outdoor tile installation projects. It's affordable, easy to apply, and extremely effective. When filled properly, grout creates a barrier against moisture, mold, and other damaging elements that can quickly degrade tile. This benefits wet areas like bathroom showers, walls, pools, and patios.
Types of Grout
There are a few different types of tile grout out there, with the right kind to use depending on your specific project. Read below for a breakdown of the three main categories of tile grout, including information on their individual composition, features, and best use cases.
Sanded Tile Grout
Sanded tile grout is a cement-based mixture that, per its name, includes sand. This sand enhances the bond between tiles and makes them more crack-resistant. Rougher to the touch than unsanded mixtures, sanded tile grout has the added benefit of being slip-resistant. If you have grout lines wider than 1/8th of an inch or an installation intended for wet areas, sanded grout is a good option.
Unsanded Tile Grout
Now for the other side of the coin. Non-sanded tile grout is also cement-based. However, it doesn't contain sand, so it's smoother to the touch than sanded grout and is ideal for thinner grout lines (<1/8th inch) or installations meant for dry areas like countertops and backsplashes. Non-sanded grout is also suitable for walls because it is sticky and easily fills crevices.
Epoxy Tile Grout
Epoxy tile grouts are a synthetic alternative to cement-based mixtures. There are two parts to this type of tile adhesive: the base and the activator. Combined, the two experience a chemical reaction that produces a durable, waterproof result.
The main challenge of choosing this option is that epoxy grout sets fast, which doesn't give you much room to make errors. If you have never installed tile before or are unsure how to do it, leave epoxy tile grouting to a professional.
Tips to Make Your Grout Last
After spending so much time finding and buying the best backsplash tile or floor tile for your home, the last thing you want to do is let it all go to waste with wear. Maintenance is critical to making installations last, and grout is no exception. Clean the lines regularly with a damp sponge and mild soap to remove dirt buildup. 
Sealing your grout is essential to protect it from staining, water damage, and other types of wear. The type of sealer you choose will depend on the type of tile and location. Spray-on sealer is easy to use, but you must clean the excess off the tile. Applicator sealers are applied to the grout with a brush, but you'll need to be more precise. There are also penetrating grout sealers, which soak into the grout and create an invisible barrier against stains.
Membrane sealers are a less-common option as they can break down over time and allow moisture to accumulate beneath the application surface.
Ways to Style Grout
From matte gray stone tiles and white porcelain tiles to mosaic tiles and subway tiles, there are tons of affordable ways to DIY a bathroom or kitchen with tile and make it your own. Grout is often overlooked in this respect – it can contribute to the overall aesthetic of a room.
Take a look at these suggestions:
Neutral
Contrast can pay off with tile grout. But it can also be a big mistake. If you'd rather be safe than sorry, we recommend going with a neutral toned sealing agent. White and off-white blend seamlessly with practically any floor, wall, or shower.
Matching 
For a more subtle effect, match the grout color to either your wall or tile. This allows for a smooth transition between surfaces, with no jump in contrast.
Contrasting
If you're looking to make a statement, contrast grout is the way to go. This technique highlights the individual tiles and makes them stand out even more than normal. The trick with this method is that it needs to be done correctly - if not, you'll no longer be updating your bathroom on a budget and instead footing a costly shower regrouting job.
The Right Tile Grout For Any Project
Hopefully our grout guide has given you the confidence you need to make an informed plan for your project's tile sealant. Now with the basics out of the way, it's time to learn how to apply grout to glass tiles — or whatever material you've chosen. Oasis Tile has plenty of options, after all. Order some samples today!