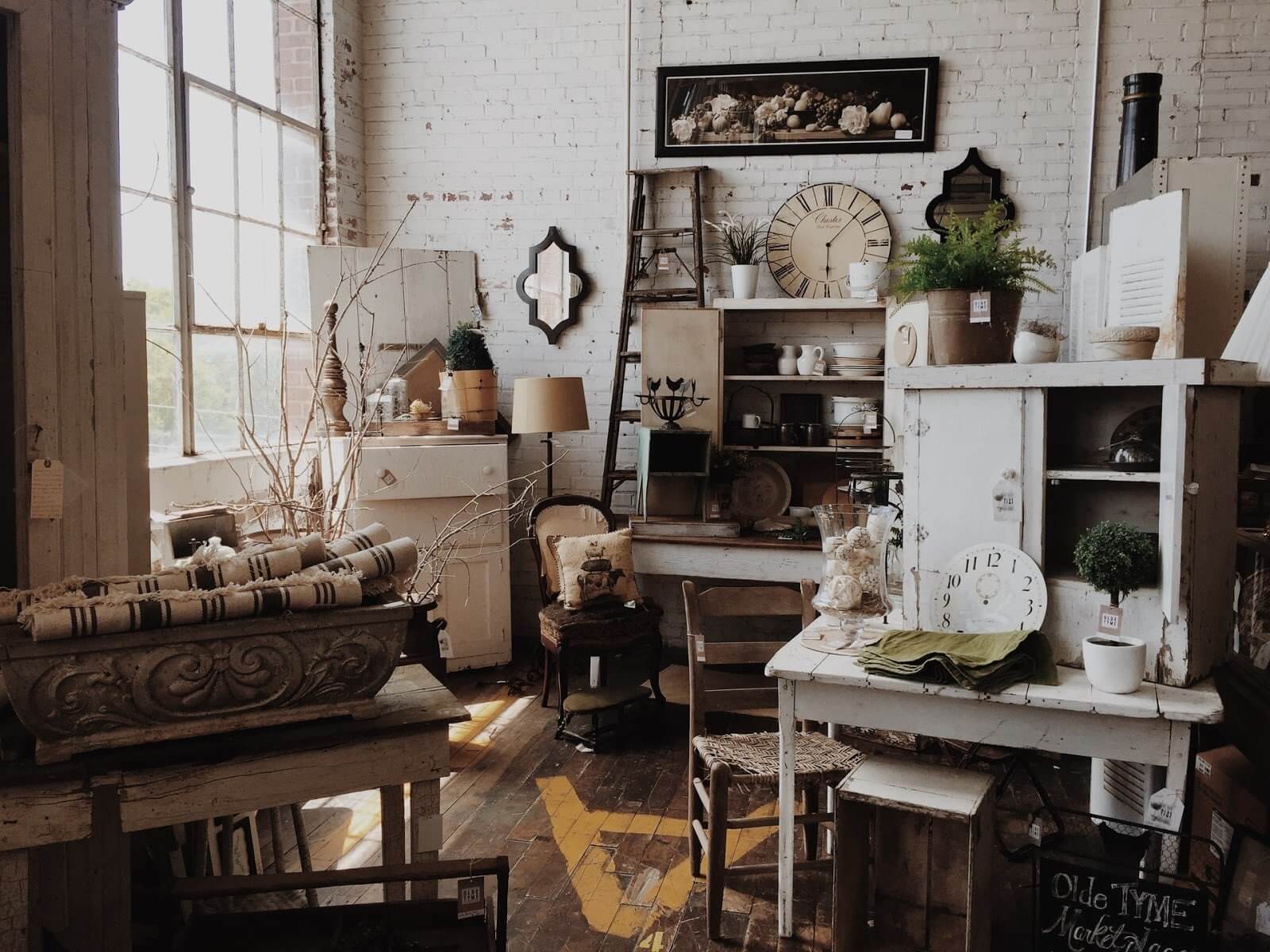 Look for These Hot Decor Trends for 2021
Are you wondering what's hot and what's not this year when it comes to home decor trends? The pandemic has influenced many industries and interior design is no exception. While most people spent their time indoors in 2020, we realized what new trends we needed in our lives. From pantry organization to a functional home office to proper Zoom backgrounds, we figured most places needed an update when it comes to home decor.
So what's out this year? The following are some things you will see fall out of style:
Shiplap

Mid-century modern furniture

Barn doors in entryways

All-gray kitchens

All-white interiors

Accent walls

Matching furniture
If all that is out, what is in? We keep you up to date on the latest interior design trends so you can stay ahead of the curve.
Ultimate Gray and Illuminating Colors
Expect to see Pantone's two colors of the year everywhere. Color is a form of communication and symbolization, so everyone is embracing these two colors. You will see them in every industry from popular brands down, interior design, and fashion design.
Dark Hues
Dark colors are in for 2021. Don't be afraid to paint your walls a dark gray or even black. A dark wall is elegant and sophisticated. It pairs well with gold, violet, and white.
More Bidets
Since the toilet paper run of 2020 scared everyone into buying more toilet paper than necessary, 2021 came up with a solution — bidets. Instead of wasting trees, paper, and clogging our septic systems, expect to see more bidets in interior design. Bidets may spill over to public restrooms as well, but we'll wait and see how that plays out.
Diamond Patterned Floors
Large-scale diamond flooring is hot right now. Use contrasting colors to create a diamond pattern on your floor. An example is a white mother of pearl tile complemented with black tile. The contrasting pattern works well in small spaces, such as your laundry room. It will feel rustic and refined once you are finished.
Edible Indoor Gardens
Want to pick your fruits and vegetables fresh from the garden without leaving your home? Now you can. You don't need a lot of space. In fact, they sell garden kits specifically for indoor gardening so you can maximize your space and growing potential.
Peel and Stick Wallpaper
Removable wallpaper that you can peel and stick in any room is extremely popular with people who rent. Self-adhesive wallpaper is an easy way to upgrade your living space without losing your security deposit. The wallpaper comes in many styles, designs, and colors so you are sure to find something that matches your space.
Grandmillennial Look
What is grandmillenial? This trend is the revival of interior design that you were likely to find in your grandparents' home when you were young. The grandmillenial look evokes a feeling of nostalgia, comfort, and tradition. In this crazy world, we can definitely see why people are looking for comfort in their interior design.
Colorful Ceramic Tiling in the Kitchen
If you are thinking of adding a new backsplash to your kitchen, consider subway tile backsplash. Subway tiles come in all colors, designs, and materials so you can find the right look for your kitchen. Colorful ceramic tiles are in this year, so keep that in mind when you are planning your next kitchen renovation.
Industrial Style
Out with mid-century modern and in with industrial style. The industrial style includes high ceilings, exposed stonework and metal elements, and neutral colors throughout the home. The trend is low-maintenance and budget-friendly, which explains why it is a trend for 2021.
Rattan and Wicker Furniture
Woven furniture is in, and not just on your patio, in the entire home. The natural rattan and wicker materials add an element of nature to your home that creates warmth. If you wonder what the difference is between the two, wicker is typically made out of woven willow twigs where rattan is made from woven palm stems.
Natural Fabrics
Staying with the natural theme, expect to see more natural fabrics rather than synthetic fabrics. Natural fabrics include recycled polyester or organic cotton. Synthetic fabrics include rayon, nylon, and polyester. Organic cotton is at the top of the list because it is soft, comfortable, and easy to wash.
Rustic Vogue
Shabby chic and cottage decor are out. In place of those is rustic vogue. Rustic vogue includes original floorboards, exposed beams, and modern decor pieces that are already in place. Reclaimed wood pulls this look together so expect to see more of that in 2021.
Vintage
Look for repurposed antiques or salvaged pieces to add to your home. Choose furniture and fixtures that have strong colors but also have a functional aspect to them. The vintage look does well with layering, so add a few luxurious elements with the vintage pieces to create a cohesive look.
Global Influence
Global influence is inspired by natural texture, earthy color palettes, and woven accessories. Warmer tones go well with the global influence vibe. Look for nature influences when decorating your worldly home.
Office Focal Point
Don't be afraid to make your home office a focal point. Clear, crisp lines with inspirational artwork on the walls creates an interesting spot to do your work. Choose a colorful yet comfortable chair to sit in and one for your guests. If you already have a comfortable office chair, but it needs an update, reupholster it. This can be cheaper than purchasing a new chair.
Headboards and Canopies
We will see a lot more canopies and statement headboards in bedroom decor. Choose bright colors and vivid patterns as bases for your headboards. Canopies come in all styles, lengths, and fabrics.
Update Your Home Decor with 2021 Trends
Whether you are working remotely or just spending more time at home, it is always a good time to update your home decor. These trends will stick around for a while so don't be afraid to push your boundaries when it comes to decorating.