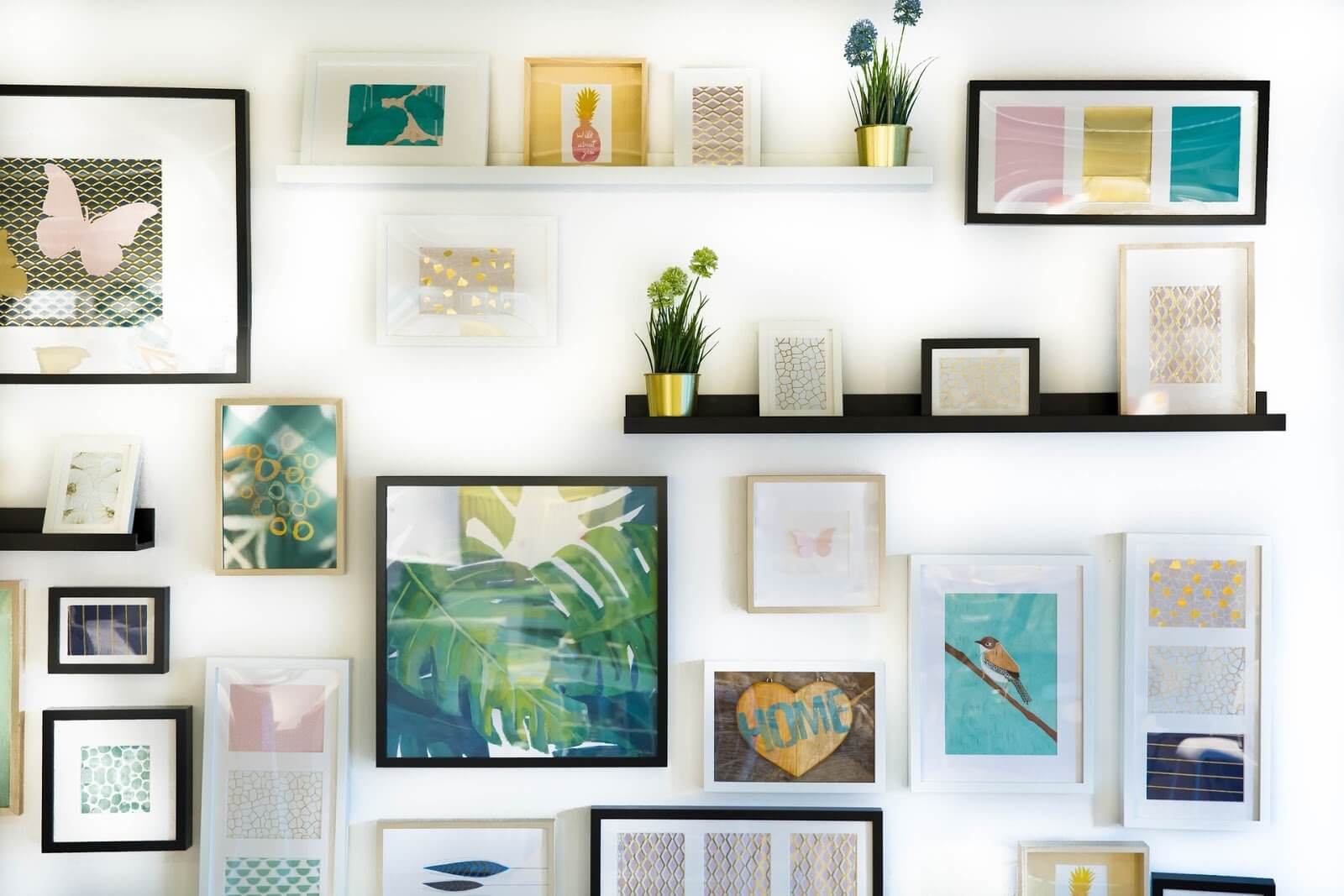 Use Pantone's Color of the Year in Your Next Tile Project
Pantone has been putting out the Color of the Year for over 20 years. The experts at Pantone evaluate motion, psychology, and power in design when determining the Color of the Year because it will set the tone for marketing, fashion, interior design, and so much more.
Color has a strong influence on human emotion. It can impact life events, culture, places, people, and memories. All of these impact our moods. If you are looking for kitchen backsplash tiles to bring up the mood in your home then keep reading to see what the Color of the Year will do for you.
2021 Pantone Colors
This year is only the second time Pantone has chosen two colors at once. The 2021 Pantone Colors of the year are Illuminating and Ultimate Gray. The message behind the colors is inspiration. The two colors are very separate, but they support each other. The message goes further to show how the world supported each other through 2020.
Ultimate Gray
The color Ultimate Gray shows off solid, dependable elements that give a firm foundation. Pebbles on beaches, natural elements, and other weathered stones show the ability to stand against time. Gray offers a feeling of steadiness, resilience, assurance, and composure.
Gray is also a balance between black and white. It is timeless and is perfect for kitchen backsplash tiles, bath tiles, or shower tiles. Accent the soft gray color with Illuminating to bring strong, positive energy into your home.
Illuminating
Illuminating is a bright yellow color. Yellow gives off energy, vitality, and adds cheerfulness to the area. Yellow stimulates the nervous system to spark creativity, promote communication, and activate your memory. If you are working from home or need a color to brighten your day, then Illuminating is a good choice.
Illuminating will bring joy to your environment. It works perfectly as a highlighting element in backsplash or next to glass shower tiles.
Where to Use Colors in Your Home
Ultimate Gray and Illuminating are not limited to only your kitchen and bathrooms, although they will look amazing in those areas, you can put them anywhere in your home. Consider adding the colors to other areas of your home that you spend the most time in.
Layer Fabrics
Do you love fabrics? Layer gray and yellow tones in your living room and bedrooms. Add yellow and gray pillows to your sofa, or a throw to your bed. If you are really brave add some yellow curtains to your living room. Even if you don't have a gray and yellow color scheme, yellow goes with most neutral color schemes, such as green and blue.
Refresh Your Front Door
Have you had the same front door for years? Now is the time to change it. Paint your front door an Illuminating yellow. The color works perfectly against neutral exteriors and a gray roof. Finish the look with a white trim to really make the color stand out.
Spruce Up Your Outdoor Space
Yellow is a great color to accessorize your outdoor space. Pick yellow pillows, outdoor furniture covers, rugs, lanterns, and anything else you can think of to add to your patio. Most outdoor spaces tend to be neutral colors, like green, gray, or white. Adding yellow will brighten up the area while still keeping the natural elemental feel.
Redo Your Bedroom
Are you not sleeping well? If you are like most people, you have a hard time falling asleep and staying asleep. Gray is a relaxing tone that is perfect for bedrooms. When you need to calm down at the end of the day, add a gray comforter, sheets, pillowcases, or a throw to mute the colors in your room.
Add Small Updates in Your Home
Accessories are the perfect way to add color to your home. Since the Pantone colors are a trend and change every year, you might not want to go all out at once. Choose area rugs, wall art, pillows, and throw blankets to add to your living room. Pick a few smaller pieces to see if you like them in your space. If you think Illuminating is the perfect complement to your living room decor, then add some more. If you absolutely hate it, move that accessory to a different room and see how it sits in there. Eventually, you will discover if you love or hate the pop of color in your home.
Ultimate Gray can really balance the color. If you feel like you have gone overboard with color accessories, add some gray pieces to soften the tone.
Accessorizing on a Budget
Do you want to accessorize but don't know where to start? Here are a few things to get you started.
Gray curtains are perfect in any room. It doesn't matter what your current decor is, gray is a neutral that goes with anything.
Coffee mugs come in all shapes, colors, and sizes. Choose a few yellow and a few gray to add to your collection. They don't have to be anything fancy, check your local dollar store.
A canvas storage bin in your living room is a great way to hide clutter. Choose a bin in yellow, gray, or a fun combination of the two colors.
Shower curtains are generally inexpensive. An Illuminating yellow shower curtain will help you wake up in the morning and give you a bright start to your day.
Lighting is a good way to add color. Change out a lampshade or add a task light to your room.
Ultimate Gray and Illuminating
The two colors combined highlight how two elements come together and complement each other. The inspirational message from Pantone is the perfect reason to update your home decor. If you have been staring at the same items for a while, try switching things up to give your space a different feel.