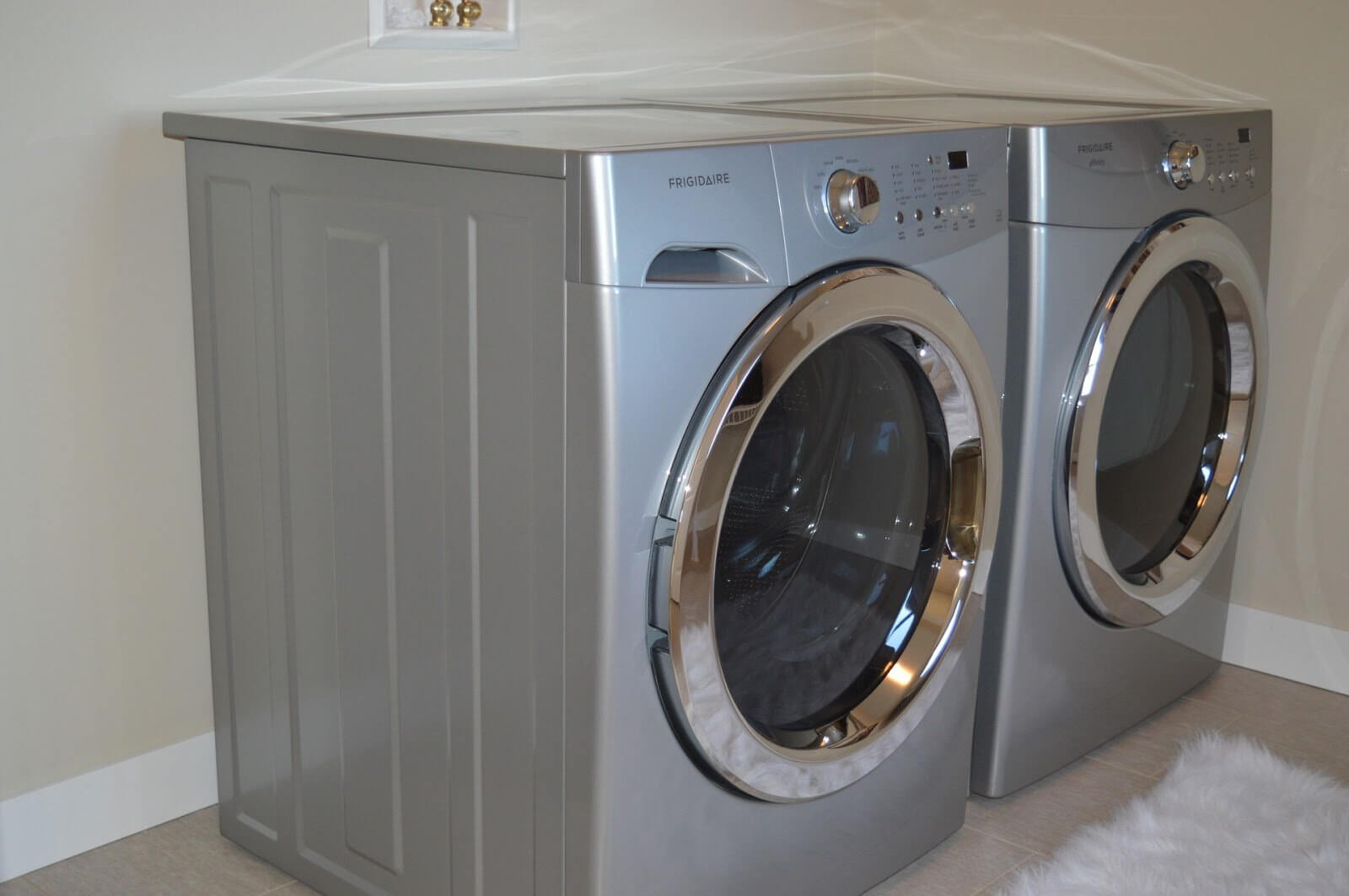 Redo Your Laundry Room with Tile
Do you dread walking into your laundry room because it is a mess? Redo the room so you don't hate it so much. In fact, you can even create a room that you like spending time in.
If you are like most people, you spend a decent amount of time in your laundry room, especially if you have kids. You try getting stains out of clothes, carefully washing work clothes, and making sure everyone has clean sheets for the week. Create a vibrant, happy place in your laundry room by making upgrades with tile.
We will walk you through how to make these upgrades and the benefits they give your home. After your project is complete, you will be happy to spend time in your laundry room.
Tile Floors
Laundry rooms are filled with moisture, dust, and fuzz. You need a durable tile floor that won't get warped by moisture over the years. Furthermore, tile floors don't collect dust like the fibers of the carpet.
To clean tile floors, use a soft cloth mop to pick up those stray dust and fuzz pieces. When you need more of a deep clean, use a grout and tile cleaner to keep your tiles looking like new.
The best part of adding tile floors to your laundry room is you can create beautiful texture in the room. For example, a mother of pearl tile floor will brighten up the space while giving off an elegant sheen.
Add a Backsplash
Backsplashes are just for kitchens anymore, they are used for bathrooms and even laundry rooms now. A backsplash in your laundry room is a good way to make a statement and bring your personality into the area.
Don't be afraid to play with color. For example, a mosaic tile backsplash will create an interesting focal point in your laundry room while adding a pop of color. Another good option is a subway tile backsplash.
How to Choose Your Colors
Does your laundry room function both as a mudroom and a laundry room? If that is the case you may want a darker color tile. Darker colors don't show colors as easily as lighter color tiles. Dark colors don't have to be boring or dull. In fact, dark tiles come in metallics, patterns, and can be complemented with lighter tile as the border.
Think about the color of your washer and dryer. Is it a neutral color like white or cream? You can get away by adding lots of color to your laundry room. If your washer and dry are different colors, such as red, blue, or black then consider creating a color scheme.
How to Create a Color Scheme
The easiest color scheme to create is monochromatic. This means your color scheme is made up of different shades, tints, or tines within a certain hue.
Analogous color schemes use three colors that are next to each other on a 12-spoke color wheel. They tend to have the same chroma levels but add interest to the scheme by using tints, shades, and tones.
Complementary color schemes use colors on the opposite side of the wheel. Sometimes these schemes only consist of two colors, but you can use more by adding tints, shades, and tones for more options in your color scheme.
How to Choose Your Materials
There are many options when choosing the material your tile is made out of. Some options include ceramic, marble, porcelain, glass, stone, etc. Ceramic and porcelain are man-made tiles so they are durable.
Since ceramic and porcelain are man-made, they come in many sizes, colors, and patterns. The variety of options and durability make these tile choices the most popular. Let's go over each one so you have a better understanding.
Ceramic Tile
Ceramic tile is water-resistant, which is what you want for a laundry room. If water does happen to get on the tile, just wipe it off and it won't seep to the underlayment. Ceramic comes in all colors and designs because the dye is easily added to it during the manufacturing process. It comes in unique patterns that are vivid and will fit any decor.
Ceramic tile is allergen friendly because it doesn't trad hair, dust, and other allergens like carpet. If you or your loved ones suffer from allergies, consider ceramic to reduce problems within your home. Since the laundry room does have a lot of dust and hair, ceramic tile to reduce the allergens is a good choice.
Porcelain Tile
Porcelain tile does tend to be a little more expensive than other options, but the benefits outweigh the cost of the tile. Porcelain is durable because it is highly resistant to wear and tear. Porcelain is a dense material so it is thicker than other types of tile.
Porcelain tile is low maintenance, all you have to do is make sure they are sealed properly to keep water out. When the floors need to be cleaned, just use water to wipe off any stains.
Laundry Room Tile Inspiration
Need some inspiration before you get started? We have some ideas for you.
Floor to wall tile with white countertops is a classic look. Use patterned tile on the walls to add visual interest.

Tile flooring that looks like hardwood floors. Get all the elegance of hardwood without the high price or maintenance.

Add color to your walls with glass tile. Glass reflects the light, which will make your room feel bigger and brighter.

Color isn't just for the walls, it can be on your floors as well. Add colorful tile to your floor and use a neutral color for your backsplash.
Upgrade Your Laundry Room
Add tile to your laundry room to create a comforting space you will like to spend time in. Whether you choose mosaic glass tiles or neutral subway tiles, let your personality shine through while you are decorating.