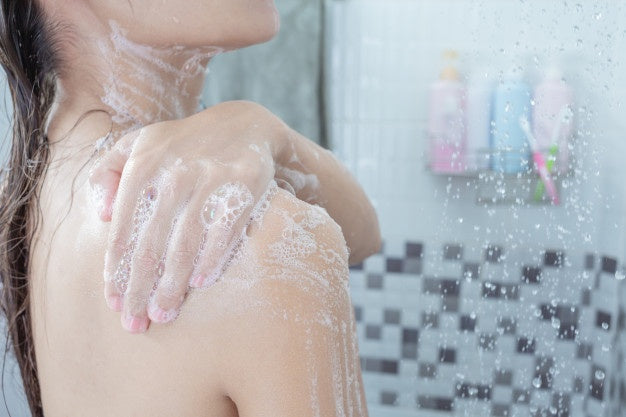 Helpful Tips & Advice for Using Tile in a Shower
Tile is one of the most popular materials to use in a shower. There are many different styles, sizes, and colors available to choose from. Shower tiles can be used for floors, walls, or both! The key to using shower tiles is knowing how to install them properly to get the look you want without any leaks or mold issues. If you're considering adding tile to your bathroom but aren't sure where to start, this page should help you out!
1. First Consider How Much Space You Have
Tile is available in many different sizes and shapes. If you're working with a small shower, it's best to use smaller tiles so that they don't make the room look even more cramped than it already is! When choosing tile for your walls or floor, measure from corner to corner throughout the space where you want to install them. From there, decide which size of tile will work best for your shower. For floors especially, keep in mind that some types of tile are heavier than others and may require special installation techniques depending on what kind of subflooring you have (if any).
A little bigger tile can go a long way for larger showers to make a significant impact without taking up too much floor space. If you're working with a larger-than-average shower, then bigger tiles are the way to go. Just be aware that these may cost more and require different installation techniques depending on your subflooring material (if any).
2. Don't Forget About the Grout!
Grout is an essential material to consider when planning your tile installation because it's often not as visible as the tiles themselves. Tile can come in many different colors, so be sure that whatever grout color you choose will stand out and look good with all of them.
For example, darker grouts tend to make more sense if you have dark-colored flooring and light-colored walls than lighter ones. Lighter colors may disappear between two large areas of contrasting tile color. The same goes for any other combination like this or anything else that involves having multiple types or shades of tile next to each other. If there are no such issues, though, then go ahead and choose a grout color that coordinates with your tiles.
In addition to coordinating colors, you should also consider the type of material for your grout. Grout can be made out of different materials, so you should know your options ahead of time before making any final decisions about grout color or material type. For example, ceramic tiles tend to look better with sanded grouts, whereas polished porcelain may require that you use a non-sanded grout instead.
3. Cleaning and Maintenance
A key aspect of shower tiles is that many people forget how challenging it will be to clean them. Tiles can look beautiful, but they won't last very long before looking grungy if you don't take care of them. The best way to keep your shower looking great for as long as possible involves using a shower squeegee after every time you bathe. This will keep water from building up on the tiles and making them more susceptible to mold, mildew, or other bacteria growth.
4. Tile Trims and Accents
Believe it or not, tile can be used in many different ways in a shower. One widespread use of tiles is adding accents around the room, like on floor transitions, walls, and even ceilings! These accent pieces often feature trim explicitly designed for this purpose, so you don't have to worry about what will look good or how it should be installed. 
5. Mixing with Glass
A glass tile shower is a beautiful shower design, but it can present some challenges for installation and maintenance. For example, glass tiles are much heavier than porcelain or ceramic ones, so you may need to consider the weight of every single tile before installing them. It would also help to think about how many tiles will be safe on your shower walls without bowing under their collective weight (and pressure).
Glass can also simply be used for the door and surrounding cover of the shower, which frees up the shower walls for any type of tile you like. Glass tiles are also a growing trend in popularity. 
Although glass tiles are more expensive than most other shower tiles, they can be a great way to elevate your shower design and make it stand out from all the rest! If this is something that interests you, then check out our inventory here at Oasis Tile, where we have many options available
6. Mixing and Matching
Mixing and matching shower tiles is a great way to create your own unique shower design. There are many ways that two or more types of tile can be used in conjunction with each other, so you should do some research if this seems like an intriguing idea for your shower! Just make sure always to pick out the best shower tiles possible because this decision will make or break the appearance of your shower.
The most common type of mixing shower tile involves using two different colors on opposite sides of the shower wall to achieve a particular color contrast effect. This is especially popular with glass block showers where one side features clear blocks while another side has colored ones.
Looking for Some New Shower Tiles?
Whether you want to make your own
glass tile shower
or mix in some of the other ideas mentioned above, we have all you need here at Oasis Tile. Be sure to visit our website today to see what we have in our inventory. Most importantly, spend plenty of time researching what kind of tile you think will work best and take your take making a final decision.