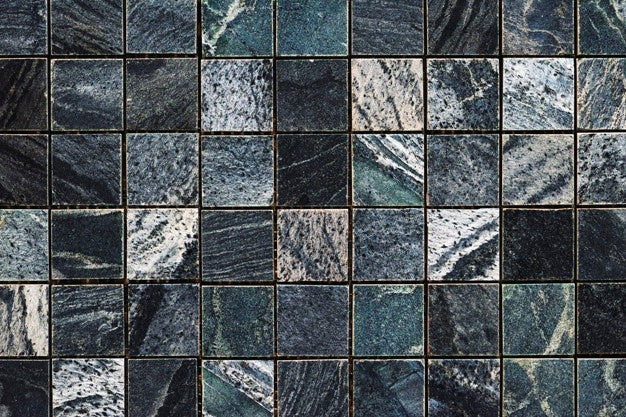 10 Tips for Creating the Perfect Tile Backsplash
A mosaic tile backsplash is a great way to give various parts of your home an updated look. It is not hard to install mosaic tiles, but there are some essential things that you should know before starting the project. This article will cover ten tips for creating the perfect mosaic backsplash in your kitchen or bathroom!
1. Start with the Space & Idea in Mind
To get started, first think about which part of your home you want to install a mosaic tile backsplash. Many people first think of getting a lovely kitchen backsplash tile, but it can also look great in bathrooms and laundry rooms.
Once you have decided what area of your home you want to install a kitchen backsplash tile, it is now time to choose the color and design! Start looking at swatches or paint chips for inspiration before deciding which colors would work best with the rest of your decor. 
2. Be Creative
With a project such as a mosaic tile backsplash, it's essential to get as creative as you want! You can choose kitchen backsplash tile or a subway tile backsplash. In fact, kitchen mosaic tile backsplashes are a popular choice for many homeowners because of how convenient it is to have a great view right at your fingertips when cooking. The main idea here is to think outside of the box and come up with the idea that is both unique and aesthetically pleasing. 
3. Be Bold
Don't be afraid to go big! Mosaic kitchen backsplash tiles are a great way to make your kitchen stand out. Remember that the most important thing is that you love it, not what anyone else thinks or says about your kitchen design. You can always repaint if necessary at some point down the line!
4. Think About the Aesthetics
Think about what type of kitchen backsplash tile will go best with your kitchen decor if you put your backsplash in the kitchen. If you want to give your kitchen a modern look, a subway tile backsplash or glass mosaic kitchen backsplash could be perfect for you!
Remember that kitchen backsplash are the first thing people see when looking at your kitchen, so it is essential to consider how you will feel about them for years to come! Remember that you will need to look at this new piece of artwork for plenty of time, so make it good!
5. Think About the Maintenance
Keep in mind that a mosaic tile backsplash doesn't come without its downsides. If you choose a more porous mosaic tile backsplash, it will be harder to clean and maintain as opposed to kitchen tiles made of glass or ceramic materials. Plan accordingly!
First, start by deciding what type of tile that you want to have for your backsplash. Next, spend plenty of time researching what maintenance needs it will have. This way, you will be prepared to take over all maintenance needs once installed! 
6. Take Your Time
If you are working on a kitchen backsplash tile project, be sure that you take your time. This will help ensure that the selection and installation process goes smoothly and give you better results in the end! Do not rush things like this since doing so can result in poor-quality kitchen backsplash tile. Enjoy the time you have along the way, and make sure you are detailed at each step! 
7. Make a Plan
If you have never installed kitchen backsplash tiles before, it is crucial to carefully plan out what needs to be done. The kitchen will probably need a thorough cleaning, and then the kitchen mosaic tile should go down on top of that. You can also add some grout in between your tiles.
Take measurements to know how much kitchen backsplash tile to buy and create a plan for installation. This will make the project go more smoothly and efficiently! Make sure that you follow all of your kitchen mosaic tile manufacturer's instructions as well, especially if it is needed for grouting or sealing purposes. 
8. Get the Right Tools
Of course, kitchen mosaic backsplash tiles require that you have specific tools to get started. Make sure that you purchase a tile saw, if necessary, and grout for your kitchen backsplash tile. A protractor can also come in handy! This will help ensure the mosaic tile backsplash is installed correctly so that your kitchen looks fantastic.
9. Be Patient and Plan Ahead
Don't rush kitchen backsplash tile installation. Make sure to give yourself enough time, so you don't have to try and fit it in at the last minute. Good things take time, and you should never rush something such as a subway tile backsplash in your home. Get advice from friends who have done this before, and have all your steps ready. You can also think about a mosaic tile backsplash for your bathroom if needed as well!
10. Get Feedback
Once you have your new subway tile backsplash, it's time to start celebrating and getting some views. Have a party and get some instant feedback from friends and family. This can help you ensure that your kitchen backsplash tile looks great, so you don't have to go through the process again! If they have critiques, be sure to keep these in mind too! They might help you improve your backsplash projects in the future!
Want to Find Some Great Tiles for Your Backsplash?
Whether you want a lovely
subway tile backsplash
, a mosaic tile backsplash, or some fancy kitchen backsplash tile, keep us in mind here at Oasis Tile. We have tons of top-quality tile products for you to choose from. Shop through our inventory today to find the perfect tile for your mosaic tile backsplash!