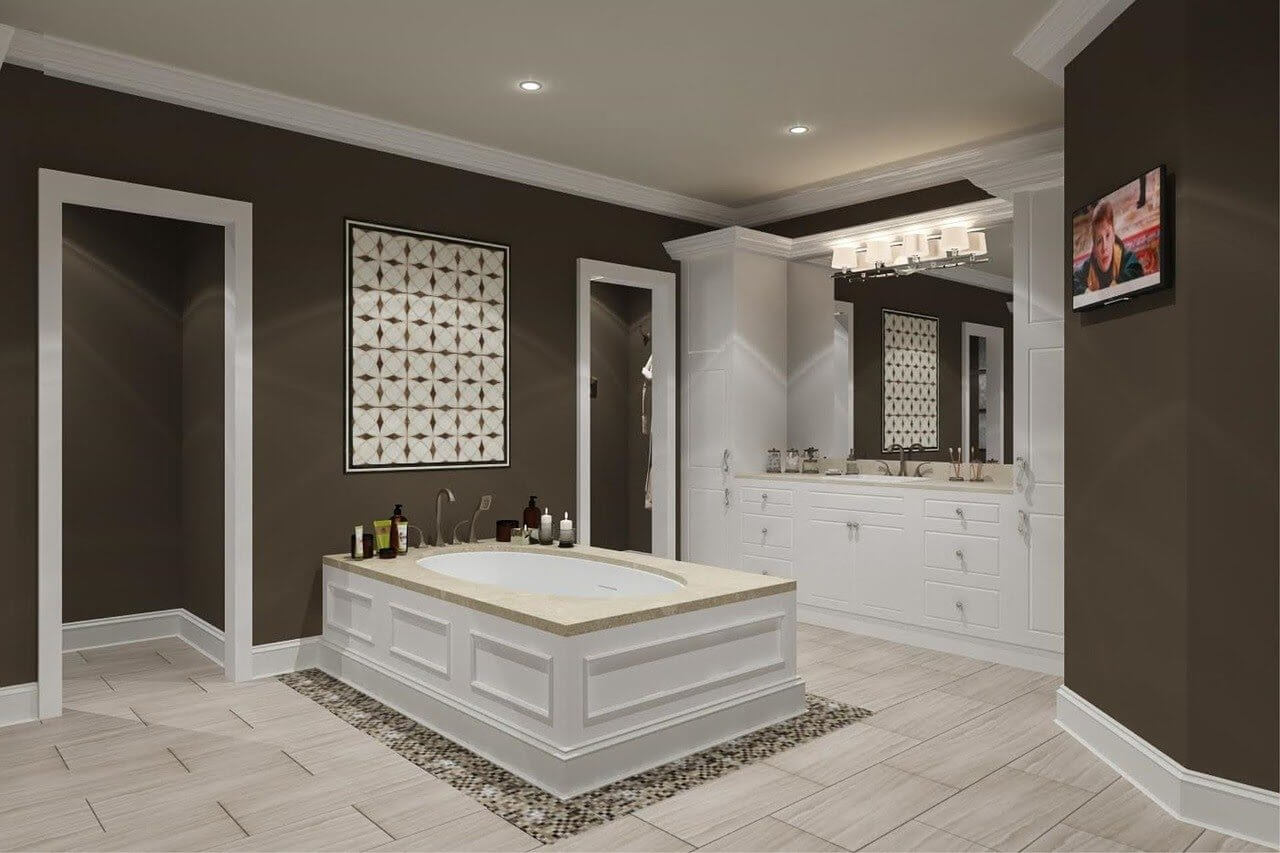 Why You Should Use Glass Tiles
Do you want to add a new backsplash in your kitchen or add a glass tile shower in your bathroom? Are you thinking of adding a tile waterline to your pool? If you are unsure of what type of tile to use, we have the answer for you. Glass tile is the way to go. Glass tiles come in many shapes, colors, and sizes so you will find exactly what you need.
Glass tile installs similarly to ceramic tile and is virtually maintenance-free once it is installed. Furthermore, many glass tiles are made from recycled glass, which means they are eco-friendly. They come in translucent shades, matte finishes, and glossy finishes. Overall, glass tiles are better for the environment and look beautiful once they are installed.
Pros of Glass Tiles
Why should you use glass tiles in your next home remodeling project? There are many reasons why and we are here to tell you about the advantages of using glass tiles.
Glass tiles are eco-friendly and are made from recycled materials. Even if they can't be recycled by the time you dispose of them, they take less energy to make than ceramic tiles. This means glass tiles have a smaller carbon footprint than traditional ceramic tiles. If you are environmentally conscious, consider using glass tiles.
Glass does not absorb water. When you install a mosaic tile backsplash of glass tiles in your kitchen, you don't have to worry about water seeping in the tiles and warping them. Glass tiles have a zero percent absorbency rate compared to the 0.5 percent to three percent of ceramic tiles.
If you want tiles that are easy to clean, then you want glass tiles. Splashes from the kitchen cooktop or soap scum are easy to wipe off glass tiles. All you need to clean the tiles is an all-purpose cleaner or soapy water. After you wash the tiles with the cleaner, wipe them down with a soft cloth for a shiny look like the day you installed the tiles.
Mold and mildew tend to stay away from glass tiles. If you had issues with mold and mildew in the past, then consider using glass tiles this time around. Glass tiles repel mold and mildew, or make it more difficult for it to grow. With a little maintenance, your glass tiles will stay sanitary for many years.
The biggest pro of glass tiles is their beauty. There are many colors, finishes, and styles of glass tiles. The sunlight and kitchen light reflects off the tiles, which adds a sparkling ambiance to your room.
Cons of Glass Tiles
With all the advantages of glass tiles, you are probably wondering what the disadvantages are? The downside to glass tiles is they are more expensive. The tiles are extremely popular, which makes the demand go up, and ultimately the price increase on glass tiles.
You need to have your glass tiles professionally installed, which means you can't do it yourself. Professional installation can be costly, especially if you are trying to save money. However, there is a good reason why you need a professional.
You can see the adhesive through the tiles, which means if you install your tiles wrong you will see the adhesive behind them. Get a professional to install your glass tiles to make sure they are installed correctly and you can experience the tile in all its beauty.
Glass Tile Compared to Ceramic Tile
How do you choose between glass tile and ceramic tile? Over the years, ceramic tiles are traditionally used for kitchen backsplashes. Today, homeowners can choose from a variety of tile materials.
The choice between glass and ceramic tiles comes down to the look and feel you want in your home. Glazed ceramic tile can mimic glass tiles. They are also stain-resistant, durable, and washable. However, ceramic tile is opaque, which means you see all the color on the surface of the tile. Glass tile is translucent, which means the light goes through the surface of the tile and reflects off the wall behind it. The depth of glass tile is what gives the watery glow that homeowners love.
Ceramic tile tends to be cheaper when compared to glass tile. However, ceramic tiles may not come in the color or look you want. For example, if you are installing bath tiles on the floor, then ceramic tiles are a good option. If you want a mosaic tile backsplash, then glass tile is a better option because it creates an eye-catching focal point in the kitchen.
Glass Tile Compared to Porcelain Tile
Porcelain tile has very little maintenance and is resistant to damage as well. Porcelain is better if you want to install your tiling project yourself. It is stronger and denser, which means it is more forgiving. Porcelain tile is perfect for outdoor projects because it doesn't absorb moisture and can handle inclement weather cycles.
Tips for Glass Backsplashes
If you are planning on using glass tiles in your home, think about these tips to make your life easier.
If you want a smaller room to appear larger, use lighter, transparent tiles because they reflect the most light. This will make the space feel larger.
Choose your backsplash colors after you have chosen the other finishes in your room. For example, if you are doing your kitchen, wait til after choosing the countertop, counter, and flooring finishes before choosing the color of your glass tiles.
Use Glass Tiles in Your Next Project
Consider using glass tiles in your next project, such as a glass tile shower, kitchen tile backsplash, or as a waterline in your pool. Find a professional contractor or professional tile installer to complete your project. This way, your tiles are installed like they are supposed to and you will be happy with the finished product.
There are many uses for glass tiles around your home, you just have to use your imagination. Check out the options at Oasis Tile today!