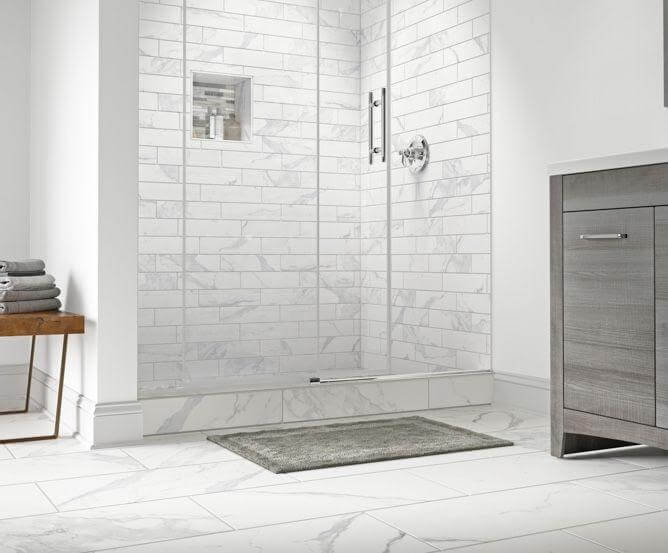 Why Are Homeowners Preferring Bath Tiles
When it comes to surfacing bathrooms, there are many materials that can be used. There are acrylic panels and PVC panels, and marble, stainless steel, and stone resin can also be used. But without a doubt, the most popular materials used for bathroom surfacing are ceramic tiles. When homeowners choose to include premium shower tiles in their homes, they're choosing to turn their bathrooms into first-rate oases worthy of replication.
Read on to learn more about shower and bath tiles and why they're only becoming more popular as the years pass by.
Showers Are Better Than Tubs With Built-In Jets
Tubs that included built-in jets were once considered the height of luxury by homeowners in the 1990s, and this is according to leading designers from Manacá, a São Paulo interior designing firm. These tubs fell out of favor in the mid-2000s, and showers surfaced with luxurious shower tiles took their place. Tubs were considered cumbersome and wasteful (because some required close to 80 gallons of water to fill), and cleaning them was also difficult.
Today, large standing showers that incorporate the latest bath tiles are preferred because they typically include water-efficient shower heads and spaces for built-in benches. A glass tile shower can also be enclosed in glass from ceiling to floor so that heat and steam are unable to escape, and this arrangement is proving to be more popular than granite installations.
They Go Nicely With Today's Bathroom Fixtures
According to Alexandra Barker, an interior design specialist and Brooklyn architect, shower and bath tiles go great with a plurality of modern fixtures, though vessel sinks are definitely an exception. Barker says that traditional sinks are better because they're actually part of the counter top and typically consistent with any bathroom decor.
Many homeowners want the bathrooms in their homes to be luxurious and comforting, and these desires are often what lead forward-thinking homeowners to purchase premium shower tiles.
Cleaning Shower Tiles Is Easy
Tiles for bathrooms are not only visually appealing and durable but easily cleanable as well. These qualities are important to many homeowners shopping for bath tiles, specifically because bathrooms are often spaces that need to be cleaned frequently. Bathroom tile installations are also quite costly, so the last thing you want to do is damage the tiles just because you were trying to clean them.
Cleaning a glass tile shower does not have to require professional assistance. With soap, water, and other common household products, you can get a cleaning job done quickly and efficiently. Don't let stains and grout take away from the opulence of your shower tiles! Clean them regularly to ensure they're intact for many years to come.
Where to Go for First-Class Shower Tiles Online
Looking for a leading online seller of bathroom tiles? We're standing by and eager to assist you. At Oasis Tile, we know what it takes to turn the most basic bathrooms into dreamlike oases, and we want to pass this extensive knowledge on to you!