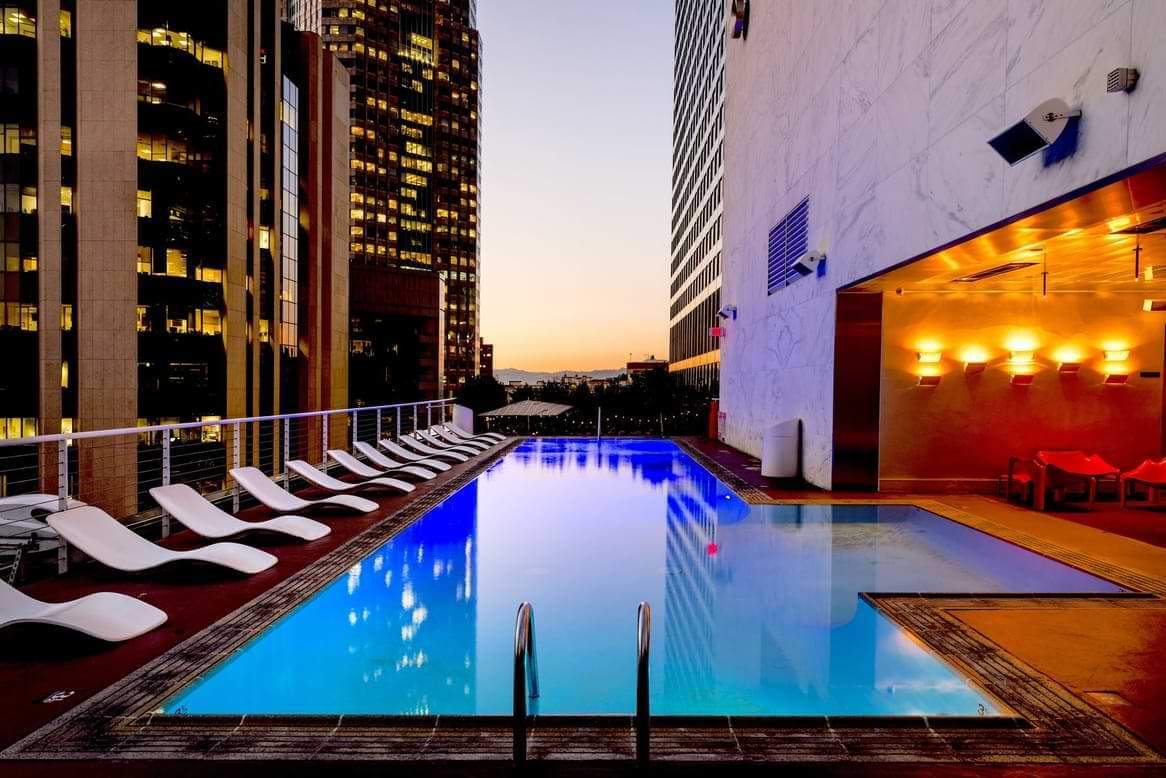 Pros and Cons of Different Types of Pools
Are you looking to install a pool in your backyard? Have you been researching pools and still don't know what kind you want? It is a tough decision as there are many good choices out there. We break down the three most popular types of pools and then give you the pros and cons of each type. 
Vinyl, concrete, and fiberglass pools all have unique characteristics. Some things to think about before making the final decision are:
How long are you willing to wait for installation?

What is your budget?

How much design freedom do you want?

Do you want a low maintenance or high maintenance pool?

Do you have kids or dogs?
The answers to those questions will help you decide what type of pool will work best for you.
Vinyl Liner
Vinyl liner swimming pools are relatively low maintenance and are priced lower than concrete or fiberglass pools. Furthermore, the installation process takes a couple of weeks. Vinyl pools are customizable in shape and size. However, they may not look as appealing as a concrete pool decorated with pool tiles. 
Vinyl pools have a nonabrasive surface, so it is smooth to the touch when you walk on it or brush up against it. This nonporous surface inhibits algae growth, so that is one less thing to worry about. The pool still needs to be treated with chemicals, just not as often as a concrete pool.
On average, a vinyl liner lasts five to 10 years. A replacement liner costs $2,500 to $3,500 plus the cost of water. When it is all added up, the total replacement cost for a vinyl liner is around $4,500. 
Since the liner is vinyl, you have to be careful not to cut it. Dogs, sharp objects, and kids can wreck the liner. Remember, it is about 20-30mils thick, which is about the size of a couple of pieces of paper. If a branch were to fall in your pool, there is a good chance it would rip the liner.
If you are thinking of selling your house soon, you should know it may be more difficult with a vinyl liner pool. The buyers may not want to pay for the liner, so they could ask you to replace it before you move. Another option is the buyers may ask you to come down in your asking price if they have to replace the liner in a couple of years. Either way, it could be harder to sell your home.
Concrete
Concrete pools are another popular option because of their design flexibility and longevity. However, concrete pools are a little more expensive with a longer installation time. It can take a few months to install a concrete pool. +
Concrete pools are a favorite because they are beautiful and last a long time with proper care and maintenance. This type of pool offers lots of flexibility when it comes to design. You can make it as big or as small as you want. Most of the concrete pool design features are customizable. The only limitations are your budget, imagination, and the skill of the person building your pool. There are endless possibilities. Once completed, your pool will look like a work of art. 
Generally, concrete pools are finished with plaster, which is a bit rough. If you upgrade, you can add ceramic pool tiles for a smooth feel while adding an interesting design element. Pool tiles can be added around the border of a concrete pool to further customize it. 
Plan on renovating your concrete pool every 10 to 15 years. This is because the concrete needs resurfacing and the tiles need to be touched up. Renovating and resurfacing a concrete pool is expensive. It can cost anywhere between $10,000 to $20,000. Plan on at least one overhaul during the life of your pool.
Upkeep is more with concrete pools because concrete is porous. The pool needs to be treated regularly with chemicals, and proper filtration needs are a must to prevent algae. Furthermore, to keep algae away, you must sweep the bottom of the pool. 
Fiberglass
Fiberglass is low maintenance and has a relatively fast installation period. It is generally less expensive than concrete pools. When you add in the total cost of ownership and compare fiberglass and concrete, fiberglass comes in about $5,000 to $10,000 cheaper over the lifetime of the pool. 
The most noticeable spot people save money with a fiberglass pool is the chemicals. Fiberglass pools have a gelcoat surface that inhibits algae growth. Fewer chemicals are needed to maintain the pool and keep algae away. Most of the time, the shell of the fiberglass pool doesn't need any upkeep. Keep in mind that because the surface is so smooth it can be hazardous. It is much easier to slip and fall around a fiberglass pool. 
Seats and steps are in the shell of the pool. There are different designs so you can choose the one you want; however, it is not completely customizable like a concrete pool. 
Once you decide on the style of the fiberglass pool, then the installation is relatively fast. It takes an average of three to six weeks to install a fiberglass pool. They are prebuilt at the manufacturer then delivered to your home. If you take good care of your pool, it should last decades.
What Pool is Right for You?
Do you want more design freedom and create a piece of art with swimming pool tiles? A concrete pool is best in this situation. If you are looking for something a budget-friendly pool then a vinyl swimming pool is right for you. If you want your pool installed fast and not have to worry about it over the years, then choose a fiberglass swimming pool.