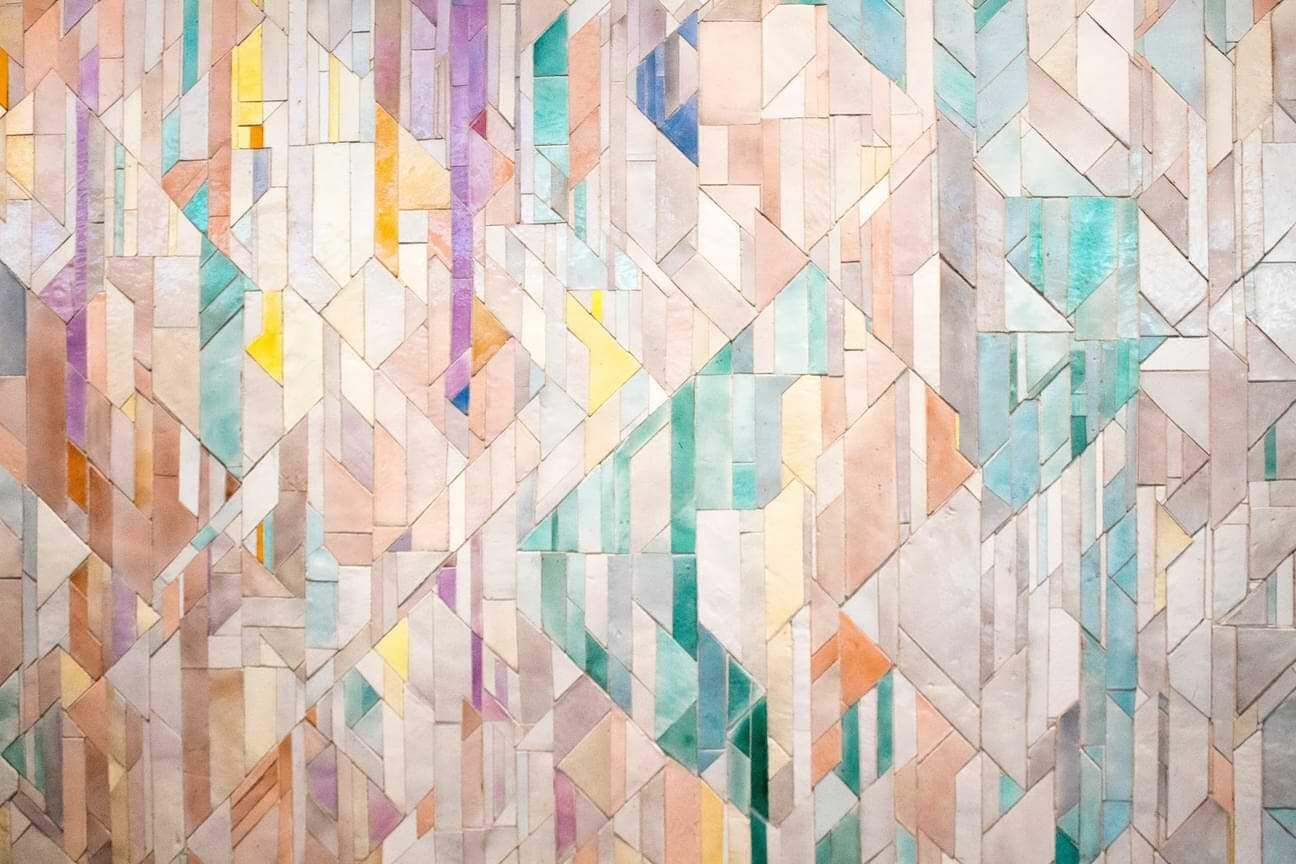 Guide to Eco-Friendly Ceramic Tile
Are you redoing a room in your home and wondering what material is eco-friendly and comes with many environmental benefits? Eco-friendly building designs are becoming more of a priority and for good reasons. Greener construction materials can lower our environmental footprint while creating amazing buildings. Choosing eco-friendly construction materials will help the environment, minimize global warming, and contribute to green building programs. 
Ceramic tile is that material. Ceramic tiles can be used anywhere in your home, such as your kitchen backsplash tile or as bath tile. No matter where you decide to put it, you will be making a sustainable choice when you use ceramic tile. 
Let's take a look at why ceramic tile is eco-friendly, the benefits it has to the environment, and places you can use it in your home.
Why Ceramic Tile is Eco-Friendly
Ceramic tile is a clean disposal material. This means if you decide to redo your home and dispose of the old ceramic tile, the Environmental Protection Agency (EPA) has deemed it the perfect material for clean fill. This is because ceramic tile can't decompose, won't leach caustic liquids, and it is non-water soluble. Therefore, even though it is taking up space in the landfill, the tile is doing so in a positive way.
If you don't want to dispose of ceramic tile, you can reuse it. Ceramic tile can be ground up and then used in asphalt and paving applications. Another option is to reuse it in a different renovation project. After you have removed the ceramic tile, you can repurpose it for decorative projects inside or outside your home. Think of art projects, decorative stones for your garden, or turn them into magnets for your fridge.
Ceramic tile minimizes peak heating and cooling because of its inherent thermal mass. This means the tile reduces temperature swings, reduces the need to use HVAC systems, and will save you money overall on your energy usage. 
Another feature of ceramic tile that makes it eco-friendly is how durable the tile is. Even if you decide not to replace your tile for many years, you don't have to worry. Ceramic tile will easily last a couple of generations when installed and properly cared for. Some flooring options have to be replaced every couple of years, which adds to the landfill and waste. Since ceramic tile is so durable, there is less waste and less of a negative impact on the environment.
Ceramic tile is made with naturally occurring and indigenous raw materials. The majority of  the clay and minerals are sourced within 500 miles of manufacturing facilities. This means there is less energy and emissions since the material source is located near the factory. There is no need for long-distance shipping, which increases energy and emissions to have a harmful impact on the environment. 
How Ceramic Tile Benefits the Environment
The Environmental Product Declaration (EPD) reports on the ceramic tile's impact on the environment and its life cycle of 75 years. The life cycle includes construction, production, maintenance, use, replacement, refurbishment, and the end of its life. Basically, the EPD tells how much of an environmental footprint the ceramic tile industry leaves on North America. 
When it comes to vinyl tile, the fossil fuel resource depletion and global warming are two to three times higher than ceramic tile. Rigid core board's fossil fuel resource depletion and global warming potential are three and five times higher when compared to ceramic tile.
The EPD showed ceramic tile contributes less to global warming than any other flooring option available. Furthermore, the EPD showed that ceramic tile has one of the lowest ozone depletion potentials when compared to all the types of flooring.
What does this mean for you? If you are looking for flooring or a backsplash material, think about using ceramic tile. It helps combat global warming and uses less fossil fuel resources. It is a win-win for everyone. 
Where to Use it Indoors
Now that you know about the eco-friendly side of ceramic tile, let's take a look at some places indoors where you can use it. 
Flooring is a popular choice for ceramic tile, especially in kitchens and bathrooms. This is because ceramic tile is moisture-resistant. Ceramic tile is tough, which is another good reason to use it in your kitchen or bathroom. It can handle scratches and dents, so in addition to kitchens and bathrooms, consider using it in your foyer as well. A nice mother of pearl tile is a perfect option to greet your guests in the foyer as they walk into your house.
Walls are another good place for ceramic tile. Ceramic tile backsplashes are popular because of the designs, colors, and versatility of the tile. No matter what design you dream up, chances are you can find ceramic tile in that color to create a look that is uniquely yours. Furthermore, ceramic tile is easy to clean so if food splatters on your backsplash, just wipe it down and you are good to go.
Countertops are another popular option for ceramic tile. The tile creates a countertop that is easy to maintain, durable, and beautiful. Ceramic tile comes in countertops that look like granite, quartz, or more expensive material. If you want the look without paying the high price, then ceramic tile made to look like granite or marble is a good choice.
Use Ceramic Tile for a Greener Building
Many places are requiring more sustainable construction materials, and the EPD reports help people make choices for greener buildings. Not only are green buildings great for tax breaks, but they save energy and are more cost-efficient. Furthermore, ceramic tile is so versatile you can use it as a backsplash, flooring, or on the walls in your home. Check to see if you could receive any tax breaks when redoing your kitchen, bathroom, or another room in your home.