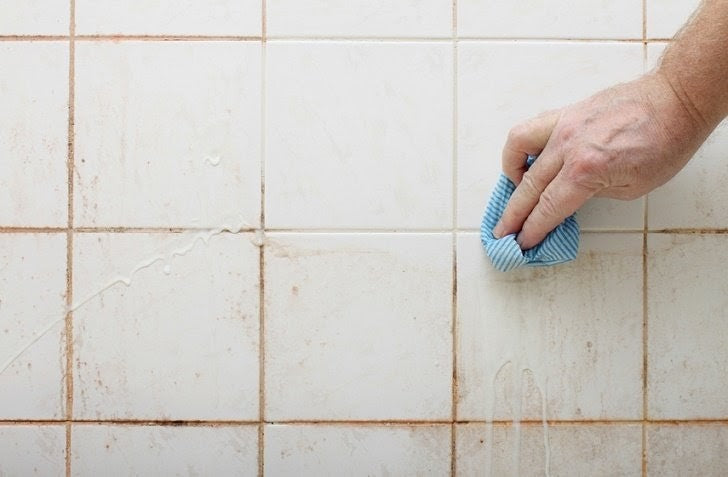 Bath Tile Cleaning Tips That Glass Tile Shower Owners Should Know
When it comes to cleaning bath tiles, the process can be approached in a variety of ways, but it's true that some methods are better than others. One must also remember that using the best tile-cleaning methods can save both time and hassle. Of course you're going to need the right cleaning products to get the job done, but most of these can be picked up at a local shopping center. Here are three professional tile-cleaning tips that homeowners who have tiles throughout their homes should use. These tips are especially great for those who currently own a glass tile shower!
Products You'll Need
Plastic mesh scrubbers that won't scratch the tiles.

A reliable tile cleaner.

All-purpose scouring pads, ideally those made of plastic.

A towel.
1. Removing Soap Scum From Tiles and Surrounding Fixtures

The pre-scrub phase is one of the most important in the overall tile-cleaning process, and a lot of the desired results tile-owners want are dependent on what happens during this part of the process. You should use a plastic mesh non-scratch scrubber, for these remove soap scum from shower doors, faucets, shower heads, and bath tiles with ease. Removing soap scum with a dry scrubber before you apply the cleaning products is essential!
Applying Tile Cleaner and Letting It Work
It's at this point where you should canvas the glass tile shower with the tile cleaner you chose, and you're going to want to focus on applying the cleaner to areas that have the most buildup. Let the cleaner go to work for five minutes so it penetrates the soap scum, mold, and mildew that exists on the bath tiles. Make sure you attend to the tile grout. The Centers for Disease Control and Prevention (CDC) has a great infographic which can help you during this phase.
3. Scrub Away 
With all the gunk that was once caked on to your shower doors and bath tiles now ready to be removed, this is when you're going to want to use the cleaning products we talked about above. Use the all-purpose scouring pads to scrub the tiles clean, and reapply cleaner as you see fit. For Mother of Pearl tiles, you'll need to really scrub to make sure you regain the eye-catching appeal which led you to purchase these tiles in the first place.
How Oasis Tile Can Help With the Tile-Cleaning Process
We here at Oasis Tile can help with the tile-cleaning process in many ways. Not only do we sell a range of high-quality tile-cleaning products, but we also sell premium tiles that are easy to clean, reliable, long-lasting, and applicable in a variety of settings. From Mother of Pearl tile to luxurious subway-inspired tile, we have it all. Get in touch with us today to find out how we can satisfy your unique requirements. We'd love to help you turn your bathroom into a shining oasis!