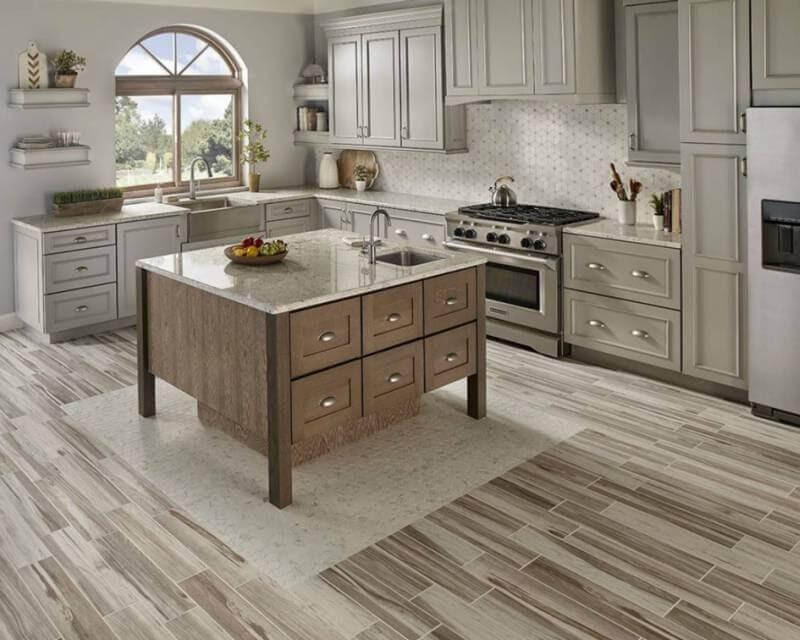 Popular and Trusted Tile Sellers Operating in 2020
When it comes to purchasing premium tiles in 2020, shoppers have a variety of options to choose from. They can go the traditional avenue, i.e. they purchase tiles from brick-and-mortar stores. Or, they could go the more modern route and use the internet to purchase premium tiles from a trusted online tile seller. But knowing who to buy from online may seem like a tall order, especially since Google doesn't do all that much to separate the reliable sellers from those that are not so competent.
In the following sections, we're going to talk more about the popular and trusted brands that are manufacturing bath tiles, kitchen tiles, and pool tiles, and we're also going to underscore why purchasing premium tiles online from Oasis Tile is such a good idea nowadays.
Emser Tile
A leader in manufacturing glazed, ceramic, porcelain, glass, metal, and stone tile,
Emser Tile has been satisfying customers' preferences and needs for years. If you're looking to install premium tiles in your kitchen, bathroom, or swimming pool, Emser Tile is worth considering. An industry-champion, Emser excels in producing both custom indoor and outdoor tiles, and they'll even customize tiles according to given specifications.
Daltile
The distinctively beautiful Daltile porcelain, ceramic, glass, and natural stone tiles are preferred by a variety of homeowners. As one of today's most trusted tile producers, Daltile highlights the places you live, work, and play. Whether you're looking for swimming pool tiles or tiles to create a fantastic kitchen backsplash, you should consider looking into Daltile. They particularly specialize in kitchen backsplash tile.
Happy Floors
Happy Floors is a leading distributor of imported Italian porcelain tiles in the
United States. They currently sell a premium line of eco-friendly tiles, and this means you don't have to sacrifice style for earth-friendly flooring if you make a purchase from Happy Floors. Many who endeavor to create a luxurious kitchen tile backsplash choose to use Happy Floors tiles.
Why You Should Shop With Oasis Tile When You Want to Buy Premium Tiles Online
Purchasing tiles online used to be a hassle, for in most cases shoppers were required to visit a brick-and-mortar store (or several) in order to find the premium tiles one wanted. Nowadays, however, purchasing tiles is a breeze, and this is largely because of online distributors like Oasis Tile. Whether you need bath tiles or luxurious, high-end tiles for an expensive in-ground swimming pool, Oasis Tile can help. Our wide selection is preferred by both DIYers and professional tile installers.
Get in touch with our customer service department now to learn more about how we can help you with all your tile-related endeavors. If you've been searching long and hard for an expansive collection of first-rate tiles online, your search is over! Check us out here at Oasis Tile and learn more about how you can install a watery oasis on your property!