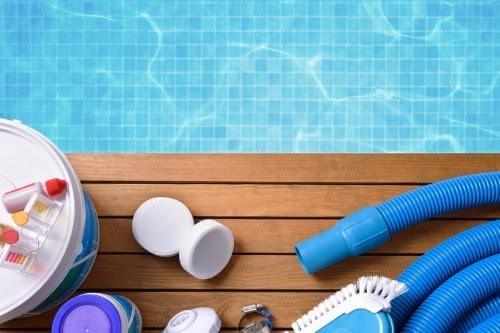 Pool-Opening Tips to Use This Summer
BodyFew things are more refreshing on a hot summer's day than a dip in the pool. And it's this fact that has caused many homeowners over the years to install swimming pools in their backyards. While a lot of pools being made today are luxurious, the basic swimming pool concept has been around for centuries. Swimming pools were even used by the ancient Egyptians, Romans, and Greeks for the same purposes they're used for today.
But not all pools are created equal. And when it comes to opening a pool, different pools have different requirements. Pools made of pool tile, for example, need to have maintenance and safety checks done before opening to ensure everything is good to go.
Want to know some tips for opening a pool this season? Read on!
Cleaning Your Pool's Filter
Keeping the pool clean is probably the most important maintenance step, and it's for this reason that you should always keep your pool's filter clean, especially before the first time the pool is opened for the new season. If the filter cartridges are dirty, you should clean them with the products your pool installer recommends, or you can use those products that are recommended by the filter's manufacturer. Replace filters that cannot be cleaned. If you have a sand filter, this should be cleaned on a regular basis. And if your modern pool makes use of a high-tech skimmer basket, you should make sure to clear debris from the basket at least once a week.
Washing Your Pool's Surface
Cleaning the surface of your pool is important regardless of the material your pool is made out of. Cleaning should be done before the pool is open for the season. If you have swimming pool tiles, you have to be aware of calcium deposits and hard water stains that can affect these tiles. These can be cleaned and removed, but it will take a little bit of elbow grease and effort.
You should spray vinegar on the tiles, let it sit for five minutes, and then scrub. Since the job will be a long one, it's good to clean pool tile one at a time, repeating the process until you're done. Pool tiles are durable and visually appealing, so it's important to clean these tiles before the pool season begins, that way they look their best and work the best. Cleaning is of paramount importance if you have luxurious tiles like Mother of Pearl Tiles.
Establishing Pool-Use Rules
Establishing pool rules before the summer begins is important, particularly for families that have small children or elderly parents at home. You don't want accidents or damage to occur on your pool tile, especially when these are quite avoidable.
Where to Get Reliable Pool Tiles Online
Interested in purchasing high-quality, visually appealing, and modern swimming pool tiles online? Get in touch with the fine folks at Oasis Tile to see how we can transform your backyard!