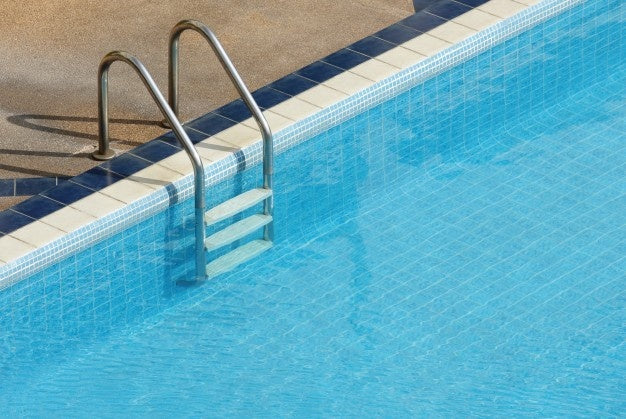 Factors to Consider When Choosing the Perfect Swimming Pool Tile Pattern
When it comes to choosing a swimming pool tile pattern, there are many options. Classic patterns like the checkered black and white or blue and white mosaic will always look great in any backyard. You can also choose from newer designs like the natural stone look with earth tones of browns, grays, and greens. Whatever your preference is, you're bound to find something perfect for your home! Below, we will break down eight factors to consider to help you choose the ideal pattern for your swimming pool tiles.
1. Consider The Surrounding Environment
When choosing a swimming pool tile pattern, it's essential to consider the surroundings. A more contemporary tile pattern might be a great choice if you have a modern home with sleek lines and sharp angles. If your home has more of a traditional style, then you might go for something more classic like the black and white checkerboard or blue and white mosaic swimming pool tiles.
It would help to keep your home's climate and surrounding scenery in mind when choosing swimming pool tile patterns. If you live in a warm environment, you might want to choose lighter colors that will reflect the sun's rays and keep your pool cooler. If you live in a colder climate, darker tiles will help to absorb more heat and keep your swimming pool warmer.
2. Consider Your Personal Tastes
Be sure also to consider any personal aesthetic desires that you might have. If swimming pool tiles are a significant investment for your home, then it's essential to make sure that they fit with the overall look of your house and backyard and match up with what you like personally.
If you love contemporary patterns but don't want them in your swimming pool tile pattern, then you can always use smaller tiles in a complementary color to create the look you want. You could also choose glass pool tiles that have a unique shape or design to make your pool stand out.
3. Consider the Size of Your Pool
When choosing swimming pool tile patterns, it's essential to consider the size of your pool. You don't want a swimming pool tile pattern that will overwhelm your pool or make it look too small. If you have a large swimming pool, then you might want to choose a larger tile pattern with fewer swimming pool tiles in it. If you have a smaller swimming pool, then select swimming pool tile patterns with more small tiles in them to make your backyard seem larger and grander than it is!
Also, remember that the glass pool tiles will be arranged around your swimming pool's edges in specific patterns or designs. Depending on the swimming pool's shape, this can be problematic for particular tile patterns. 
4. Think About the Overall Look You Want
Before choosing swimming pool tile patterns, it's essential to know the overall look you want. If you love modern swimming pools with lots of sleek lines and a contemporary feel, then consider going for swimming pool tiles in a more angular pattern like interlocking triangles or trapezoids. 
5. Consider How Many Different Swimming Pool Tile Patterns You Want
If you like the idea of swimming pool tiles, but don't want to commit to just one swimming pool tile pattern for your entire backyard, then consider choosing more than one! 
You could even install different patterns in certain sections around your swimming pool and create a unique look. This can be a great way to show off your personality and style! Just make sure the swimming pool tiles you choose are all from the same color palette and come with similar finishes so that they will look cohesive when installed. 
6. Consider the Cost
Swimming pool tiles can be a significant investment, so it's essential to consider the cost before making your final decision. If you have a tight budget, consider choosing glass pool tiles on sale or go for a more basic pattern. 
If money is no object, feel free to choose the most luxurious glass pool tiles you can find. Just make sure that whatever swimming pool tile pattern you select will be worth the investment!
7. Consider How Durable the Swimming Pool Tile Pattern Will Be
Durability is another critical factor to keep in mind. You want swimming pool tiles that will last for a long time without requiring too much upkeep or maintenance. 
If your swimming pool has an in-ground hot tub, choose swimming pool tiles that are resistant to chemicals and can stand up to the steam and high temperatures. 
You also want swimming pool tiles that will be low-maintenance, so you don't spend all of your time cleaning them or repairing any chips or cracks. Glass pool tiles tend to last longer than ceramic swimming pool tiles, but they require more maintenance and upkeep in the long term. 
Ceramic swimming pool tiles, on the other hand, can be an excellent choice for swimming pools that don't contain spas or hot tubs because they are low-maintenance and highly durable!
8. Think Long Term!
Remember that the pattern you choose will have longstanding impacts on your home and its value. It's crucial to consider swimming pool tile patterns that will stand the test of time and remain stylish well into the future. 
If you want swimming pool tiles that can be updated or customized as your tastes change, then choose swimming pool tile patterns that are simple and easily removed so that they are easier or less expensive to replace if necessary. 
Where to Buy Swimming Pool Tile?
If you want to buy some brand new
glass pool tile
, you are encouraged to visit Oasis Tile. You will be able to find any swimming pool tile you want, and they have a wide variety of colors and styles from which to choose! If you are looking for swimming pool tiles on sale, this is the perfect place to find them!