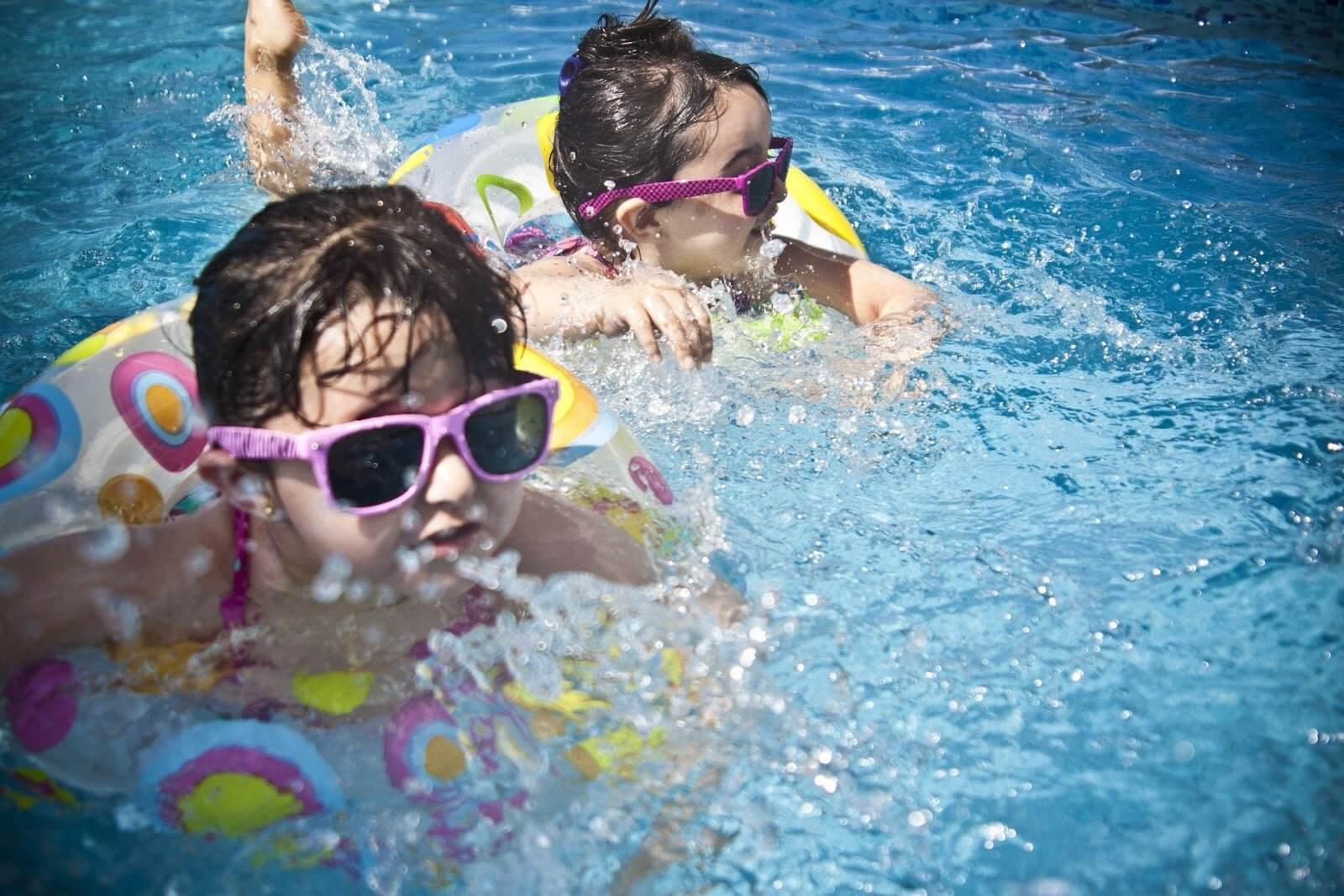 Why You Should Add a Pool to Your Backyard
Are you thinking about adding a pool to your backyard? Adding a pool is something you should think about for a while. It is a big decision, so don't jump right into it.
If you are on the fence about adding a pool to your backyard, we have a few reasons why it is a good idea. Read on and see why adding a pool to your backyard is a good idea.
Improve the Look of Your Home
Chances are you won't live in your home forever. When you do decide to sell your house, a backyard pool will attract buyers. Not only do buyers love pools, but the pool improves the look of your backyard. Choose swimming pool tiles that reflect the sunlight for an even brighter backyard aesthetic.
Instead of your yard looking rundown or not well kept, the pool brightens up the space to make it look inviting. Buyers are more attracted to homes with pools because of how inviting the backyard looks and feels.
Staycations
Instead of flying to warm places just to stay at a hotel and swim in the pool, you can stay in the comfort of your own home. It's comfortable at home and nothing says you can't vacation in your own backyard. Spend time in your pool with or without friends. It's your vacation so the choice is up to you!
Perfect for Kids
Swimming is a skill every kid should know. You never know when they will need it or when it will come in handy. The best way for kids to learn how to swim is to do it consistently. When a pool is in your backyard, it's the perfect opportunity for kids to practice. You can also sign them up for private swimming lessons when they are young. The swim instructor may come to your house and teach your kids in your own pool.
Destress and Relax
Your life is probably busy. In fact, 77 percent of people surveyed said their stress affects their physical health. Furthermore, 33 percent of people have extreme stress.
Chances are you are running constantly. What do you do during your downtime? Take time for yourself and relax by the pool. Sitting, swimming, or being submerged in water helps take your stress away.
Parties
Who doesn't love pool parties? Pool doesn't have to be the theme of your party, you can choose from a multitude of themes. No matter what you choose, your pool will be the center of attention, but for good reason. People love hanging out by the pool, even when they aren't swimming. No matter what type of party you throw, it will be a hit
Save Money
Pools are durable, tough, and fun. When you choose the right pool tile, you only have to replace a few tiles every few years. They last for many years. Over time, you will save money by staying home, swimming, and enjoying your backyard. You won't have to worry about packing a cooler for the beach, buying expensive concessions, or worry about your favorite bathing suit getting ruined by the lake. Pools are clean and just a good time all around.
Get Healthy
Are you looking for easy ways to burn off some calories? Swimming is a great way to exercise. Best of all, swimming is a low-impact exercise so it's not hard on your joints. It doesn't matter how large or small your pool is, do a few laps and you'll start to feel your muscles burning.
Over time, increase your workout to water aerobics. If you get really ambitious, contract a water aerobics instructor to come to your pool a few times a week. Gather up your friends, neighbors, and family to join in together. This helps you save money, have fun, and exercise all at once. After you're done working out, hang out with your friends for a while and catch some sun.
Bring the Family Together
Does it seem like your kids are in a whole different world? Do they ignore you when you talk to them? Bring the family together with a pool. It doesn't matter how old or young your kids are, everyone loves to swim.
Play pool games with them, throw some floaties in the pool, or whip up some virgin summer drinks that everyone will love. Don't forget the snacks!
Increase Your Home Value
Overall, pools can increase your property value up to eight percent. That is quite a bit, especially if you live in a hot market area. If you want to keep that number going up, choose ceramic pool tiles to complement your backyard decor. The tile can have the look of natural stone, wood, traditional tile, or choose any color you want.
Cool Off in the Summer
If you live in an area where it gets above 80 degrees, you know how miserable heat waves are. How do you combat them? With a pool of course. When your air conditioning is on full blast and it's still not doing the job, jump into your pool. Whether you have a heated pool, a solar cover, or a saltwater pool, the water will feel refreshing when it is unbelievably hot out.
Grandchildren
Are your children out of the house? Want to see your grandchildren more? Get a pool. As soon as you have a pool, your grandchildren will be over constantly so you can spend extra time with them. Together, you and your grandbabies will make memories that will last a lifetime.
Add a Pool to Your Home
A pool will increase your home's value, bring your whole family together, and help you destress during turbulent times. Choose swimming pool tiles to complement your outdoor aesthetic so you have a backyard oasis. There are many options to choose from, such as glass tile to ceramic pool tiles. You will find everything in one place to create the pool of your dreams.